Azusa Pacific Students Bowl a Strike for Kitechild
December 1, 2011
Thanks to a stellar group of students from Azusa Pacific University, Kitechild was honored at Action Lanes Bowling Alley in El Monte, CA on December 1st, 2011. Students Jeremiah Chavez, Abby Gaurino, and Courtney Hickman were given an assignment by their professor: choose a non-profit organization and do something (anything!) to benefit them. After researching and deliberating, the group chose to support Kitechild, specifically, the Oasis Program at Flying Kites Leadership Academy in Kenya.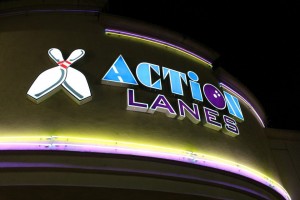 The college students decided to support Kitechild and the Oasis program by throwing a fundraiser at Action Lanes bowling alley. Over 60 people attended the event, which the students advertised both on campus at APU and using social media outlets. Attendees were able to rent bowling shoes for free, and each played two rounds. Action Lanes donated a percentage of earnings from the night directly to the Oasis Program in Kenya. The simple, fun-filled event was a great success!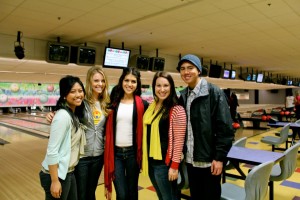 Kitechild would like to extend a heartfelt thanks to all who attended, and a special thanks to Jeremiah, Abby, and Courtney for your determination and dedication to the Kitechild mission!
The event is an excellent example of the type of fundraisers you can do to get involved with Kitechild and our orphanage partners around the world. Check out our featured projects, choose one that you love, and get creative!
x y
About Kitechild
Kitechild, is a not-for-profit organization, was launched December of 2010 by two UCLA college graduates. The founders envisioned using the power of the internet in the age of social media, to provide a unified solution to many of the challenges orphanages face in providing resources and opportunities to orphans in the developing world.
View all posts by Kitechild →
This entry was posted in
Donate!
,
Events
. Bookmark the
permalink
.
← We Must Be Their Family
St. Catherine's Children's Centre Sends Students to High School for the First Time! →
Comments are closed.