St. Catherine's Children's Centre Sends Students to High School for the First Time!
February 17, 2012
St. Catherine's Children's Centre in Kenya reached out to the Kitechild team with the story of the three boys from their orphanage, Phillip, Joseph, and Charles. The home has successfully transitioned the three of them into high school! A momentous day for the Centre, as the three boys are the first three ever, in the history of the children's home, to attend high school   As high school in Kenya is not public, it is a privilege to attend, and students must have excellent grades to be accepted. The boys needed help with purchase of their school uniforms and books in order to be able to attend, and we were able to invest in these educational materials through our bracelet program.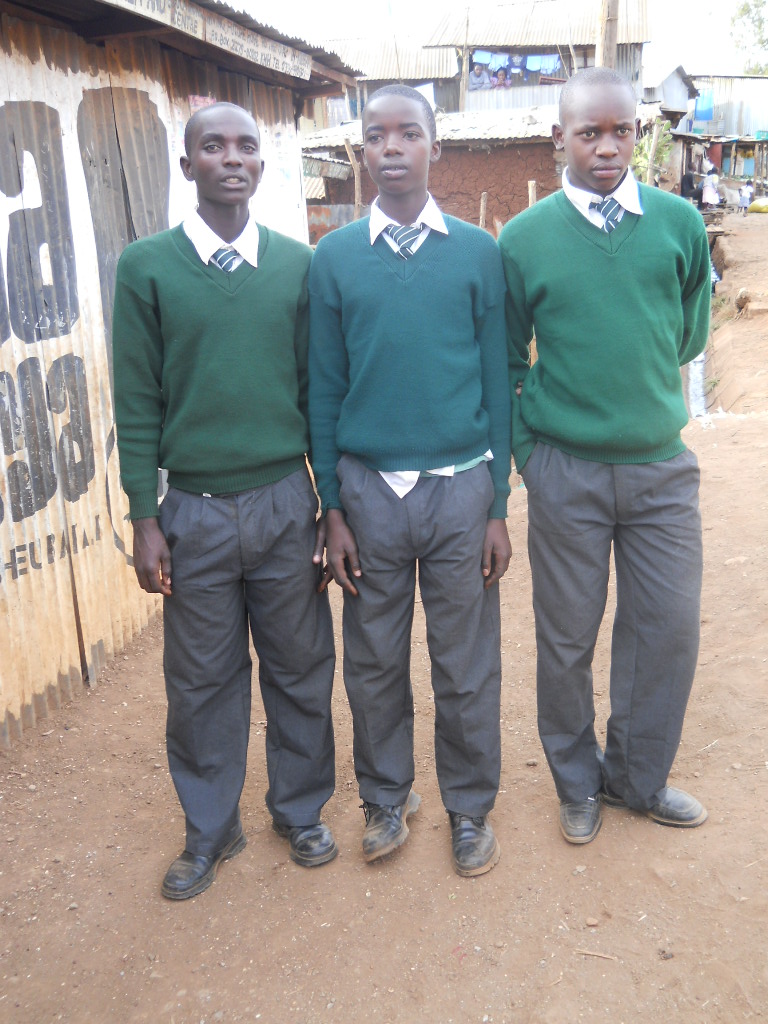 The boys are now set with the tools for a successful school year! Our Winter collection of Kiteflyer bracelets sold out, but keep an eye out for our 2012 Spring collection coming soon, and more educational success stories!
x y
About Kitechild
Kitechild, is a not-for-profit organization, was launched December of 2010 by two UCLA college graduates. The founders envisioned using the power of the internet in the age of social media, to provide a unified solution to many of the challenges orphanages face in providing resources and opportunities to orphans in the developing world.
View all posts by Kitechild →
This entry was posted in
Education
,
Leather Bands for Learning
. Bookmark the
permalink
.
← Azusa Pacific Students Bowl a Strike for Kitechild
New Project Announcement: Collective Chicken Coop! →
Comments are closed.