Seeking and Finding Happiness Through Service
by Jacqueline Monet, Social Media Marketing Manager
I sometimes peruse "This Day in History," while searching for inspiration or, at the very least, a good piece of trivia. Yesterday, it turns out, was the day that Albert Schweitzer, the Nobel Prize winning physician and philosopher was born. As I read about him, I found the inspiration I needed from his quote:  The only ones among you who will be really happy are those who will have sought and found how to serve. That statement rings true to me, the organization I work for and for our new partner home.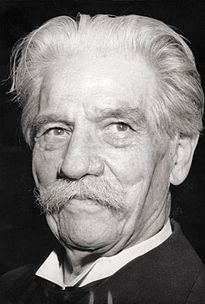 Source: Wikipedia
Our newest partner home, the Christ Faith Home for Children, is a very special place that has truly sought and found how to serve the vulnerable. Through my work for Kitechild, I've gone from a superficial understanding of vulnerable and orphaned children to a much broader perspective that has shifted my focus from simply helping others to supporting communities to be empowered. Similarly, the mission of the Christ Faith Home is to care for the vulnerable members of their community, by attending to their immediate needs and by supporting them to go on to live fulfilling, independent lives.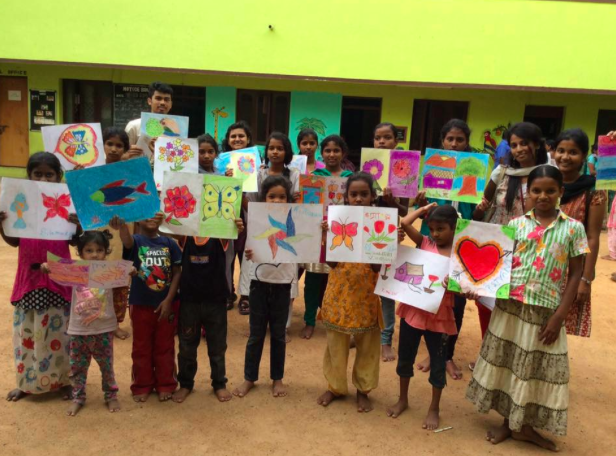 Located in Chennai, India, the Christ Faith Home is a secular NGO that works in a multi-faceted way to care for all the disadvantaged members of their community including children, the elderly, the ill and women. Their ideology is based on the proverb: "Give a man a fish and you feed him for a day; teach a man to fish and you feed him for a lifetime." They work with orphaned and vulnerable children through housing, adoption and educational programs. Like their other programs, such as medical and women's welfare, their emphasis is on the long-term goal of self-reliance.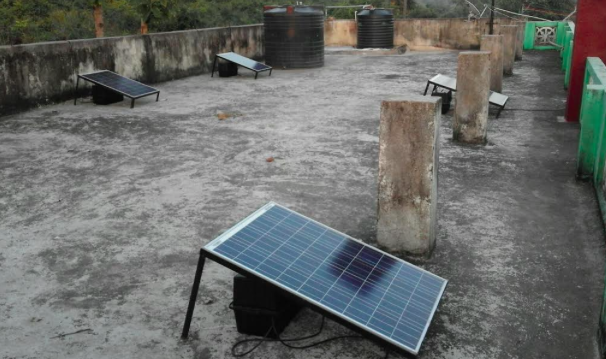 We have installed solar panels at the Peace Garden, their home for 35 boys. This home provides food, shelter and an education to the boys until they reach an age Their electricity bills are a monthly burden for them, so by alleviating that cost, the home can instead spend their money on more nutritious food and the education of the children. The boys are cared for until they graduate school and the home works to aid them in their higher educational pursuits and finding them jobs, so that they can live vibrant adult lives.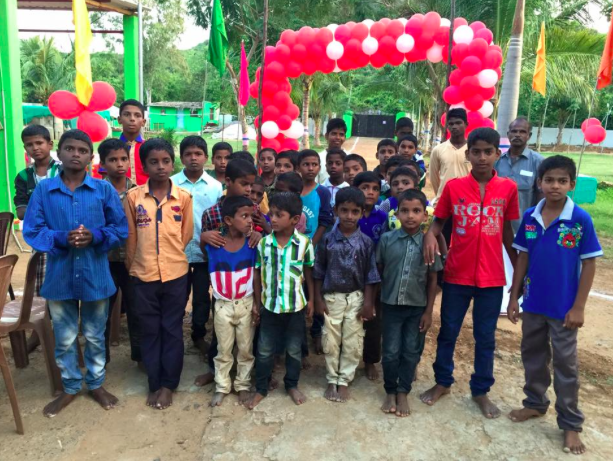 Source: Christ Faith Home
We are so excited for this new partnership and hope that, together, we can continue to serve vulnerable children around the world and continue to bring about lasting change.
Other Blogs
#TBT! Check out this video from our first little fundraiser we did back in 2010! We all have to start somewhere, and this is a great example of the ways YOU can be a Kitechild ambassador – hosting small get togethers in the community, donating a birthday, etc. are all great ideas! To get started, […]
Read More
You've had your black Friday, small business Saturday, and cyber Monday, now it's Giving Tuesday, an official UN recognized day to give back amidst all the recent material frenzy. You can donate a cow for our recent farm project in Kenya, a water filter, or the gift of education for our kids in India. We […]
Read More