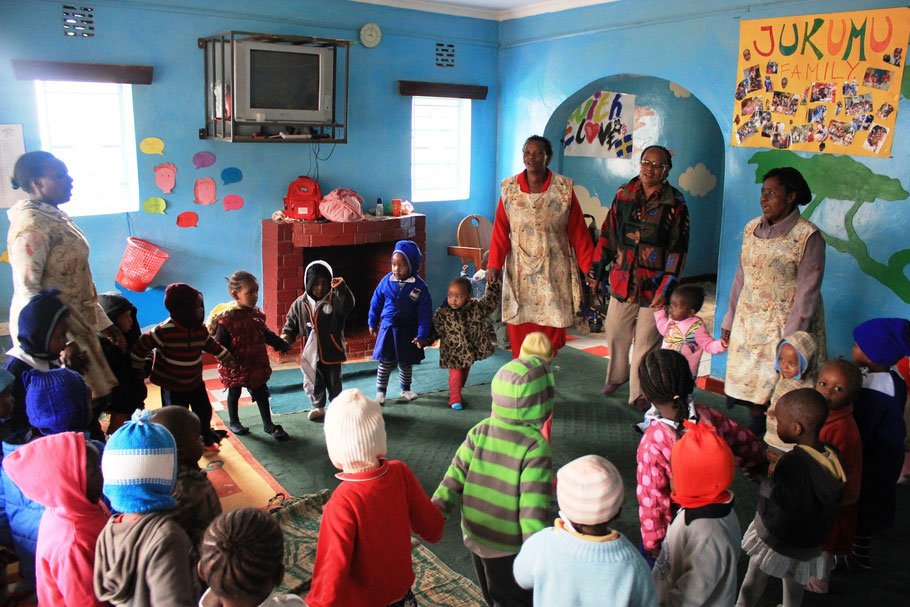 $0 Raised of $3,410 Goal
Subsidized Daycare Center face-lift at Jukumu Letu
Project Objectives:
Early child hood Centre face-lift and play items for children
Project Overview:
Research continues to affirm the short and long term benefits for children who participate in high quality 'early learning programs.'
Many families, especially those who are poor live in childcare "deserts" and even when programs are available, quality is not well-regulated or supported by local government, putting it out of reach for most families.
Hence this project is meant to help children living in poverty access quality early childhood care as most of the time these children are subject to stressful home environment which can have long life impact on learning, cognition and self regulation.
Hence this center provides a safe environment for children and quality early learning program.
This facelift is supposed to help the School attract middle level income earners who are able to afford paying a slightly higher rate. This will enable the School to become financially stable and increases their ability to better take care of the needy children.
Number of Children Impacted:
Partner Background:
Jukumu Letu is a vibrant and life-giving community based organization, working with young orphans and vulnerable children (OVC), women and families. They are situated in Ngong, near Nairobi.
Their main aim of working with family members, is to improve the psycho-social, physical and cognitive development of young OVCs from birth to completion of primary school, through a holistic range of practical and accessible interventions.
JUKUMU LETU BEGININGS
Starting in 2007 as a day care centre offering a safe and caring atmosphere, Jukumu Letu, Kiswahili for our responsibility, focused on young orphans and vulnerable children (OVC). It was discovered that many families with children below school going age, living in the Mathare slum of Ngong town were in desperate need of support; empowering these carers and their children was vital.
Extreme levels of poverty, day to day struggles of menial employment and a lack of adequate or affordable child care facilities were obvious reasons to begin a day care centre. Jukumu Letu immediately enabled older siblings or care-givers attend school or work. For very similar reasons, in 2009, a second centre was started in Bunyore, Vihiga County, Musitinyi Village, Western Kenya.
As the children grew to school going age it became necessary for Jukumu Letu to continue to kindergarten and later primary school level which is currently in its fifth year in 2019.
Jukumu Letu's main focus has grown to include: improving psychosocial, physical, cognitive and cognitive development of young OVCs and working with and empowering family members.
Partner Voices
Our partnership with Kitechild and their role in helping us start the Shamba (Kenyan for farm) and dairy farm has eliminated expenditure for vegetables and milk improving the children's nutrition and health greatly. The water borehole, the vegetables and the milk has also brought the community closer to us, as they come to get water and buy milk and vegtables. We are now coexisting well.
Wasilwa Lusweti, Watoto Wema Director
Kitechild doesn't give us handouts or tokens, they give us VALUE. They provided us with the seeds and funding to build two greenhouses and today we have greenhouses full of green tomatoes and are expanding the farm to grow onions and potatoes outside in the open air. This is never heard of before in Masai land, growing one's own food, but with their help we did it.
Charles Maina, former Mother Esther Director