2 Reintegration Training Sessions
Kenya, Nakuru County
Active Projects, Education
$5000 raised
of $10000 goal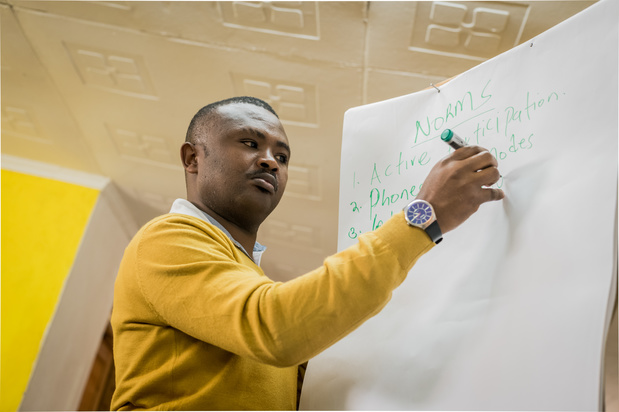 Targeting: Re-integration with Community and Family
Project Objectives:
Reintegration training follow up, plus experiential learning at Pendekezo as well as evaluation of the previous training sessions done this far. This training will also include child protection training.
Project Summary:
We plan to do an evaluation of Reintegration Training and get data that can help us to scale up the Reintegration.
Number of Children Impacted : #
Partner Background:
.
The Reintegration costs will cover the details listed in the Table below:
| MATERIALS | COST | QTY | TOTAL |
| --- | --- | --- | --- |
| Projector | | | |
| Venue | | | |
| Certificates of Participation | | | |
| Accommodation | | | |
| Training Materials | | | |
| Photography and Videography (Documentation) | | | |
| Mobilization of the Participants | | | |
| Transport | | | |
| Meals | | | |
| Trainers/ Facilitators | | | |
| Evaluation Cost Part1: Consultants fee (this entails making the Questionnaire; administering the Questionnaire; Data Entry; Data Analysis; Report Writing) | | | |
| Evaluation Cost Part 2: Mobilization of the Participants of the evaluation exercise; transport costs; any materials costs needed for data collection (eg. printing, photocopies, internet costs - communication costs, transport etc.) | | | |
Check out these related active projects:
Small Farm Drip Irrigation at Tumaini Itugururu Children Center

Targeting: Food Security, Nutrition,  Community Project Objectives: Small farm drip irrigation from AMIRAN (2 kits) Project Summary: The farm will help the Center to grow their own vegetables for consumption by the children and in so doing save them from the recurring food costs and improve the nutrition and diet of the children thus ensuring [...]

Kenya, Tharaka-Nithi County

Solar Panel System at Pendekezo Letu Center

Targeting: Quality Nutrition, Education Project Objectives: Expansion of the solar panel system for the farm fence Project Summary: Solar expansion for fencing the farm will serve to prevent animals from destroying crops. This will minimize the cost incurred through loss of crops as well as the cost of hiring any security personnel to physically monitor [...]

Kenya, Kiambu County, Ngoriba

Water Harvesting at Pendekezo Letu Center

Targeting: Quality Nutrition, Education Project Objectives: 5 Water harvesting Tanks 10,000 L and gutters Project Summary: Water harvest for children and the dairy cows to get clean water since the current water source is polluted. This will save the Center the costs of purchasing clean water. The saved amount could be channeled to other important [...]

Kenya, Kiambu County, Ngoriba