How Children's Centers Support Kenya's Homeless Children During COVID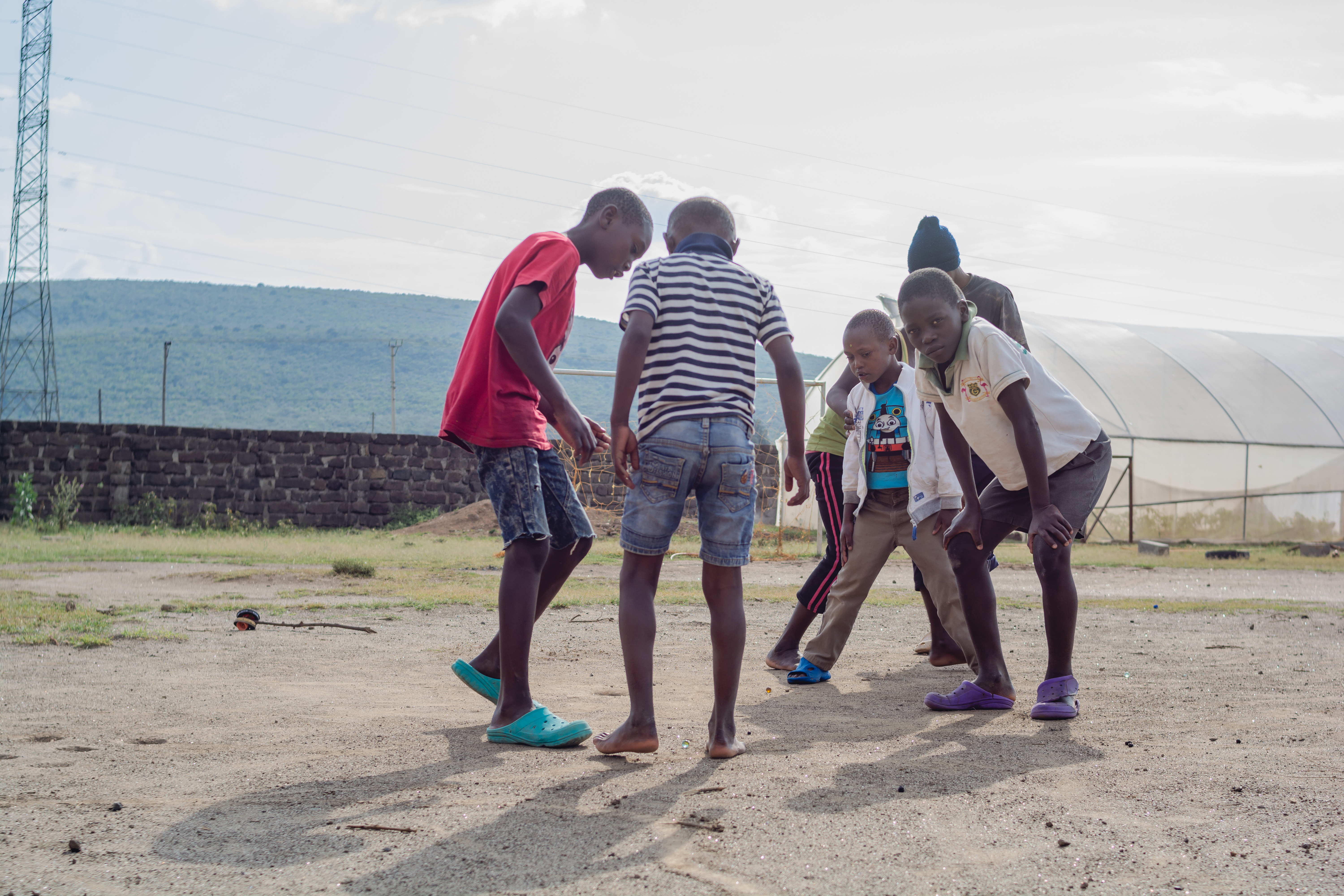 By Courtney Withrow, guest blogger & freelance writer
After the COVID-19 pandemic broke out, countries around the world put their citizens in lockdown. The impacts of these restrictions on movement were far-reaching, touching upon areas most policymakers hadn't anticipated. One area that was thrown into sharp focus was homelessness, and how people without a home could not "shelter in place." Children living on the streets were particularly vulnerable and their informal status grew even more precarious.
The pandemic has demonstrated the importance of children's centers as places of refuge. Places that offer children a safety net are indispensable during such a crisis.
Covid put homeless children in even greater danger
At the outset of the pandemic, Kenya wasn't reporting large numbers of infections or COVID-19 related deaths. The numbers eventually caught up in the East African nation and when they did, the country was facing a different crisis: the prevalence of police brutality against homeless children during lockdowns.
Like most other countries in the world, Kenya instituted a lockdown in March 2020, requiring all residents to stay at home except for essential trips. This order negatively impacted Kenya's homeless children, however. The Guardian reported in April 2020 that children who lived on the streets of Mombasa were struggling to find food with restaurants and hotels closed. One child who was interviewed said he wouldn't mind getting caught by the police if he was out after the COVID-19 curfew, because he'd be taken to prison. In prison, there's food, shelter, and medical care.
Increased child trafficking
Children in Kenya without homes are also exposed to a greater risk of child trafficking. A BBC Africa Eye investigation in November 2020 found that children were being stolen from mothers living on the street. The problem predates COVID-19, as the NGO Missing Child Kenya estimates that child trafficking was involved in nearly 600 missing child cases in the past three years.
The pandemic has left homeless mothers and their children in exposed situations, making them vulnerable to child trafficking attempts. When mothers and children have nowhere to go during a pandemic and lockdown, they must contend with increased criminalization from police forces and the risk of kidnapping in addition to struggling to meet basic needs.
Police brutality and criminalization of homeless children
Compounding the inability to find food and the risk of kidnapping are police roundups of children on the streets during COVID-19 lockdowns. Homeless children in Kenya already face stigmatization; the lockdown orders from the government further criminalized children living on the streets. According to the Associated Press, at least 24 people in Kenya were reported to have been killed by police in relation to pandemic restrictions as of October last year. One of Kenya's earliest victims of the pandemic was a thirteen-year-old boy who didn't die of coronavirus, but from a bullet fired in the chaos of police chasing down people on the streets during lockdown.
When Kenya's schools closed for lockdowns, and parents were unable to work extra jobs to make ends meet because the curfew prevented them, many children had no choice but to turn to crime and life on the street. Police ordered to get children off the streets may have taken them to prison. Often, however, there was nowhere to take the children. In these situations, a children's center becomes a vital resource for the community.
Children's centers provide a safety net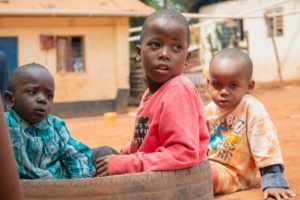 In public health crises like the COVID-19 pandemic, child safety should be a priority. Unfortunately, in many countries, including Kenya, children didn't have the resources they needed. A pandemic stresses the dire need for children's centers that are dedicated to providing one of the most basic things children need during a public health lockdown: a place to go.
NGOs and other charitable organizations run centers that provide support to homeless children or children with troubling circumstances at home. These centers meet basic needs, such as temporary shelter, food, and hygiene. But some centers go beyond the basics to provide children with valuable life skills or emotional support.
During the worst months of the pandemic, there was an acute need in Kenya for a safety net for children living on the streets. This need continues and some children's centers, such as our partner center Welcome to the Family, are working hard to provide the safety and security homeless children need during the COVID-19 pandemic.
Welcome to the Family's work
Welcome to the Family Centre was founded in 2007 and provides vital support services to boys and girls in the city of Nakuru. The center runs three programs, two of which are geared specifically toward homeless children:
The drop-in center for street boys in Nakuru provides food, WASH facilities, and psycho-social support. The program also assists boys who want to reunite with their families.
The ranch-style rehabilitation residential center teaches boys life skills, offers support, and provides family tracing to help boys find and rejoin their families.
The rescue center for girls who have been sexually abused provides support and protection during the legal process.
Welcome to the Family's drop-in center offers the immediate support and services that children living on the streets of Nakuru desperately need during the COVID-19 pandemic. Organizations that provide refuge and promote child safety are doing vital work and need support to carry it out. For this reason, Kitechild partners with Welcome to the Family on several projects, including a water purification and bottling initiative, a poultry vocation training program, and an apiculture project.
Serving Kenya's street children during COVID-19
Children living on the street are already in a vulnerable situation, and the COVID-19 pandemic has made it worse. Kids face police brutality when they can't comply with lockdown orders, and they're at risk of kidnapping by child traffickers. The importance of children's centers such as Welcome to the Family cannot be overstated, and they serve as a stable presence in the otherwise tumultuous lives of many street children.
Other Blogs
#TBT! Check out this video from our first little fundraiser we did back in 2010! We all have to start somewhere, and this is a great example of the ways YOU can be a Kitechild ambassador – hosting small get togethers in the community, donating a birthday, etc. are all great ideas! To get started, […]
Read More
You've had your black Friday, small business Saturday, and cyber Monday, now it's Giving Tuesday, an official UN recognized day to give back amidst all the recent material frenzy. You can donate a cow for our recent farm project in Kenya, a water filter, or the gift of education for our kids in India. We […]
Read More