Our mission is to empower at-risk children to thrive. We believe every child, no matter their background, deserves a loving family and the opportunity to reach their full potential.
We collaborate with partners to sustainably provide nutritious food, clean water, a safe environment, and access to education.
Here's Our Journey So Far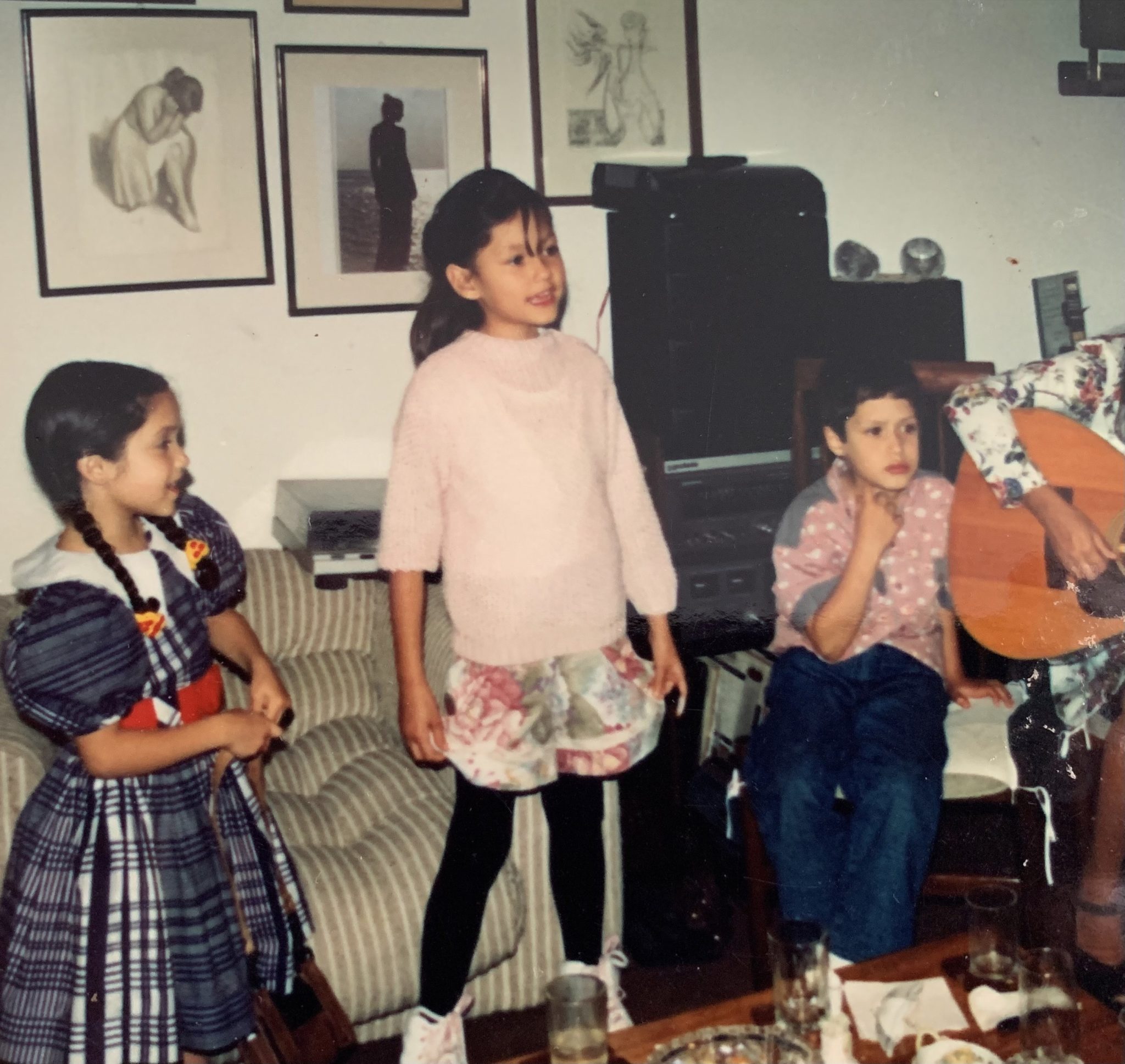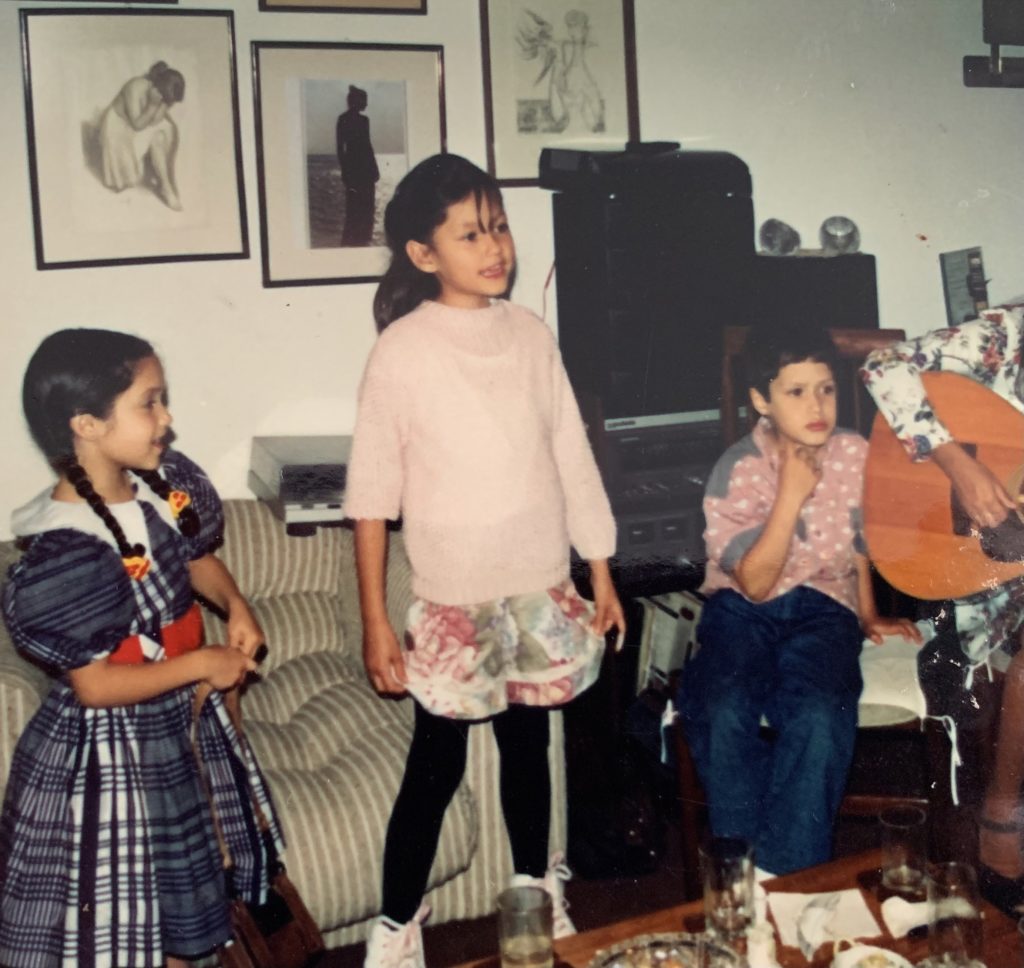 1990s
Early Exposure
A mission kid, Pollyanna Uruena travels with her family to various Christian missionary sites in Latin America. At an early age, she is exposed to the dire conditions in orphanages, which kindles a passion for children in care
Young Activist
Jacqueline Herrera at an early age is drawn to social justice. She begins learning about and volunteering at organizations which help refugees and people in poverty.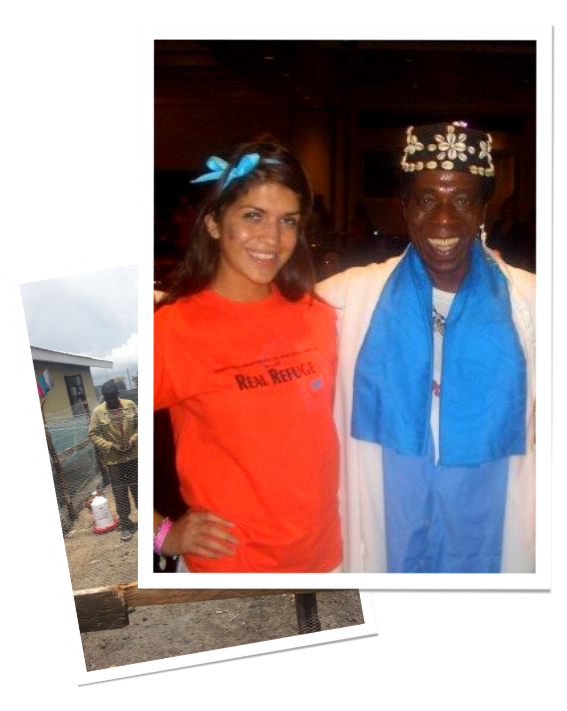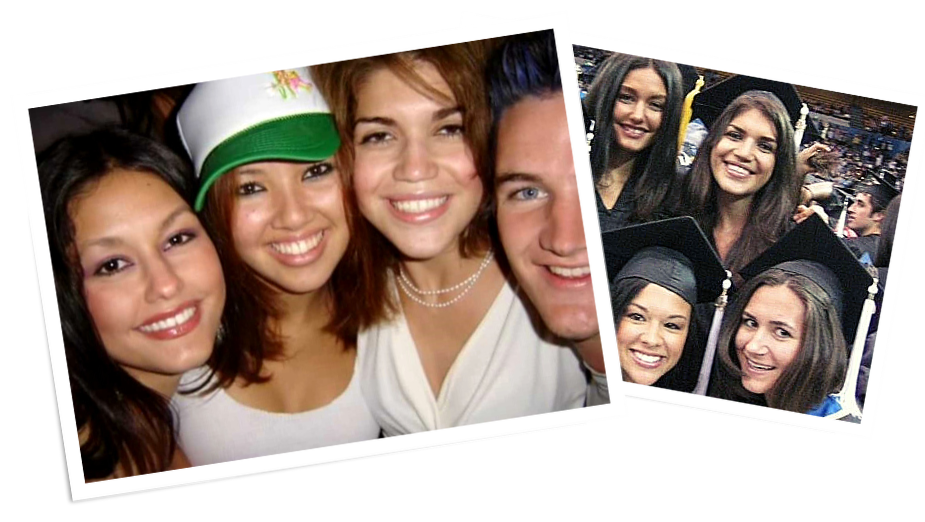 2004
A Friendship Begins
Pollyanna and Jacqueline meet while studying at UCLA. As luck would have it, they were placed on a specialty dorm floor, where they quickly discover that they both share a passion for improving the lives of "orphaned" children.
2007
The Seed Is Planted
After the launch of FB, Jacqueline and Pollyanna see the potential of social networking and the opportunity to connect orphanages with people in developing countries who might be able to assist them, especially with their most urgent needs.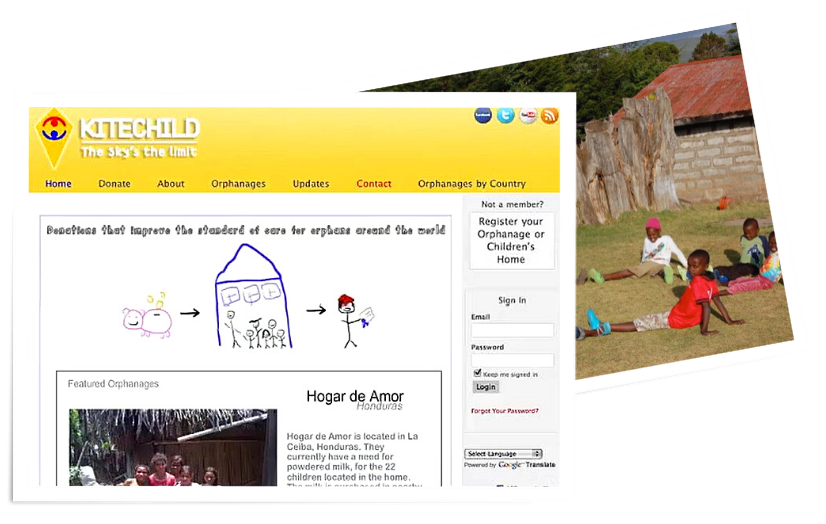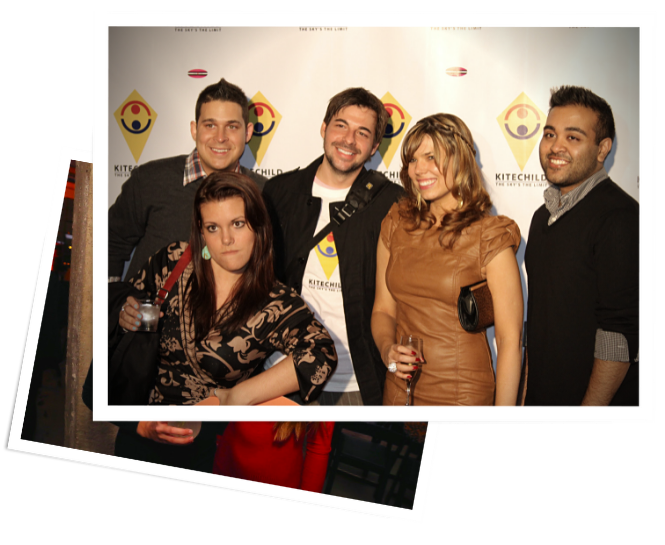 2010
The Beginning
Pollyanna and Jacqueline found Kitechild as a global online network to increase the visibility of at-risk children in residential care by connecting children's centers to donors and supporters. Kitechild.org launches, and soon after, local child care centers from all over the world rush to sign up as Kitechild partners.
Learning & Iterating
Quickly realizing that internet availability was limited and computer literacy not wide-spread, Kitechild begins collating information on behalf of partners as they are not able to easily access or post on the website. Jacqueline and Pollyanna also see that these organizations' needs are endless so there would always be "gifting" rather than empowering if the orphanages were not more self-sufficient. From this grows the new model of collaborating on projects rather than submitting requests for items that were needed.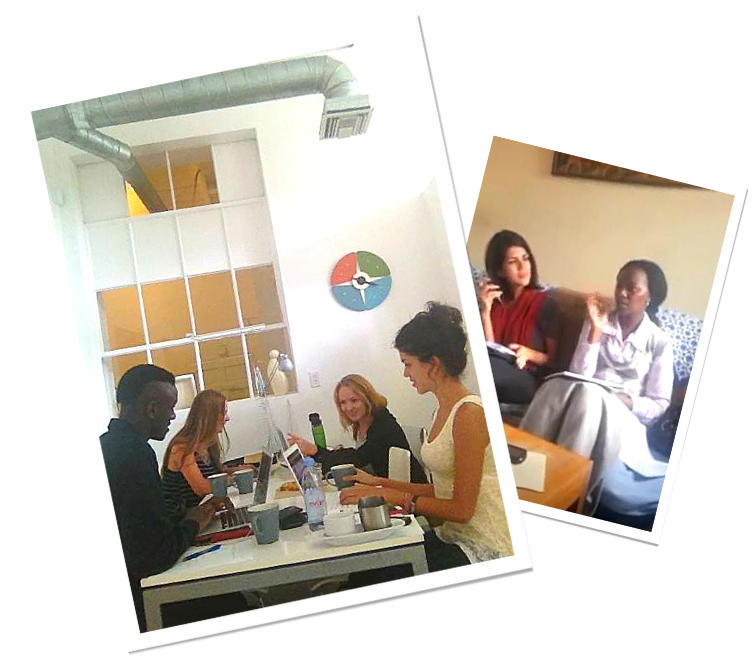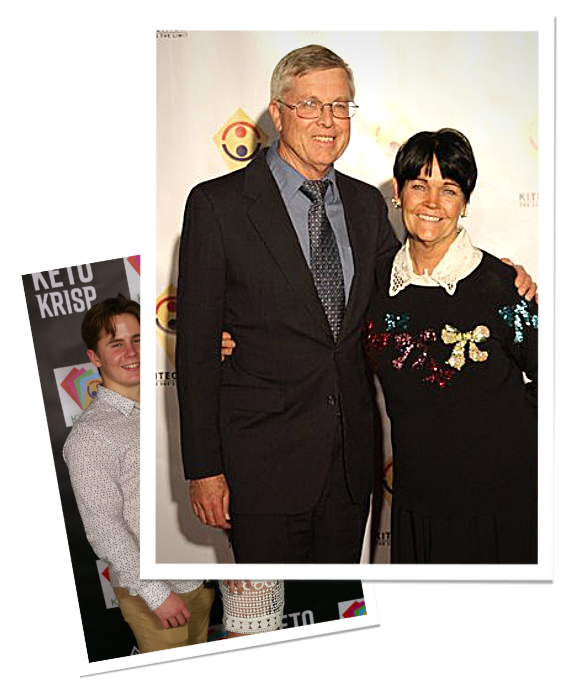 Kitechild's First Project
Kitechild implements its first project, an Electrical Substation for children center working to rescue children of mother working in the red lights district of Tijuana, Mexico. This becomes the first self-sufficiency project from which they start developing Kitechild's Sustainable Project Model.
2012
Kenya Capacity
Pollyanna and Jacqueline take their first trip to Kenya in 2012. After touring the country and meeting with several residential care center directors, they realize that they wanted to focus Kitechild's efforts by specializing in one region before scaling up. Kenya had the right mixture of local capacity and alignment of goals and methods.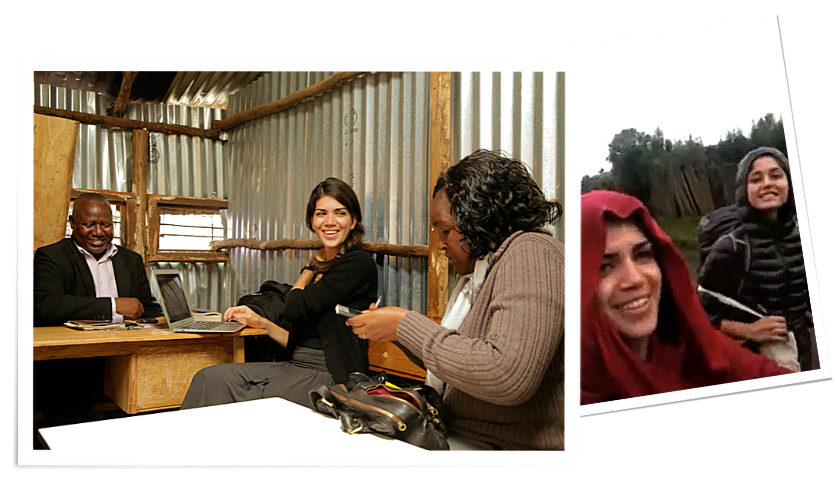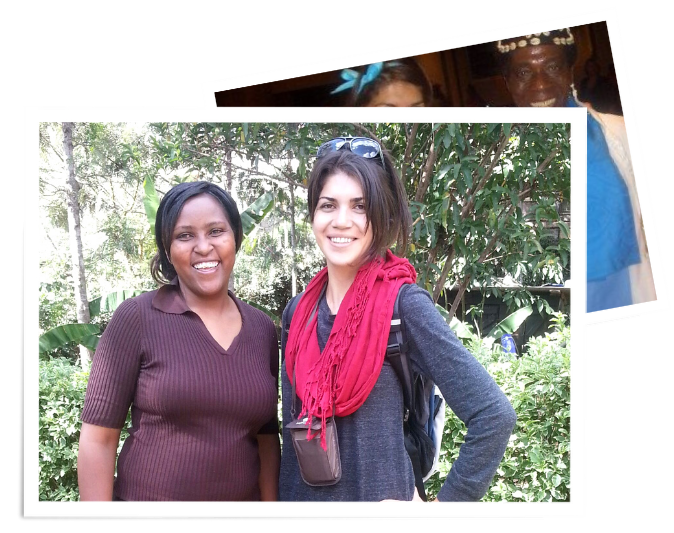 2013
Local Leadership
We hire our Kenyan Project Manager and Liaison Martha Maina, a local Kenyan social worker, to run our new projects in Kenya. Martha's expertise in partnership building and project implementation allow for stakeholder buy-in and transparency which had previously been a significant challenge.
Visiting Global Projects
Between 2013 and 2015, Jacqueline and Pollyanna visit previous partners in India and Central America. While all initiatives going forward would be based in Kenya, former partners and projects are still supported as originally agreed upon.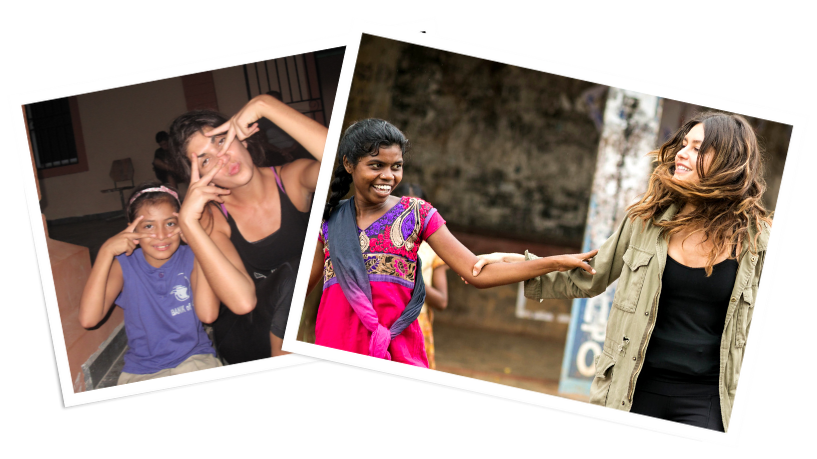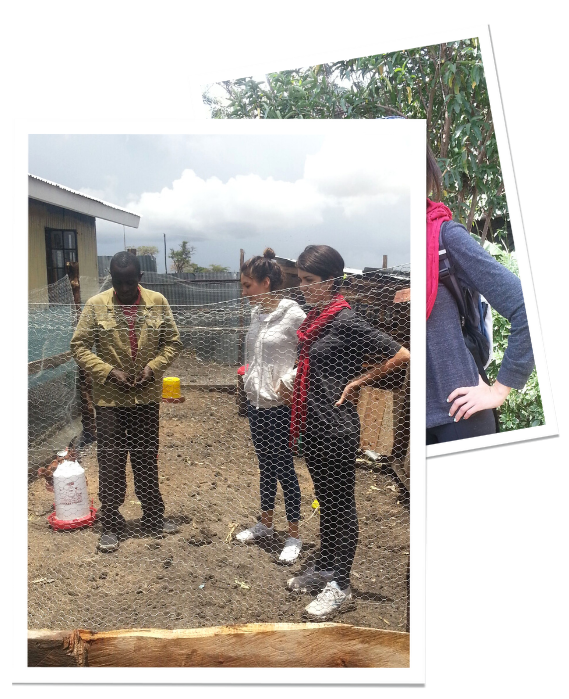 First Projects in Kenya
Kitechild implements the first sustainable projects in Kenya — a poultry farm and drinking water filters at Watoto Wema.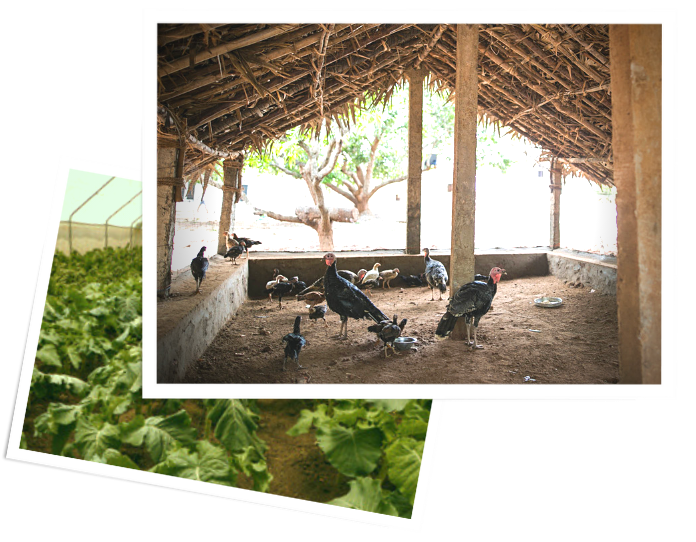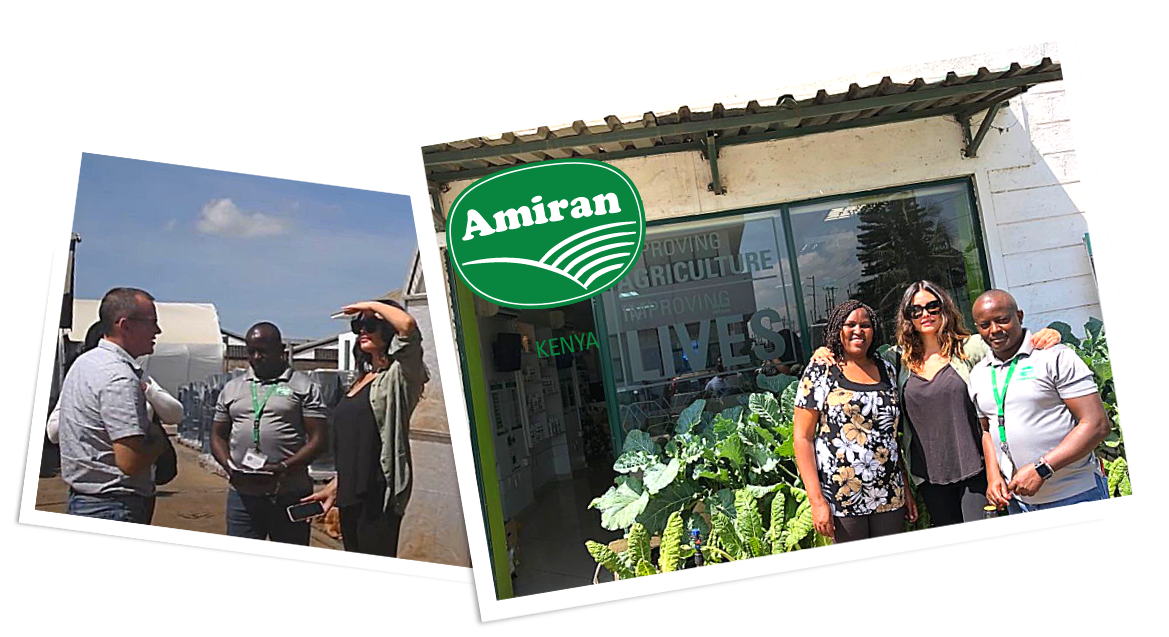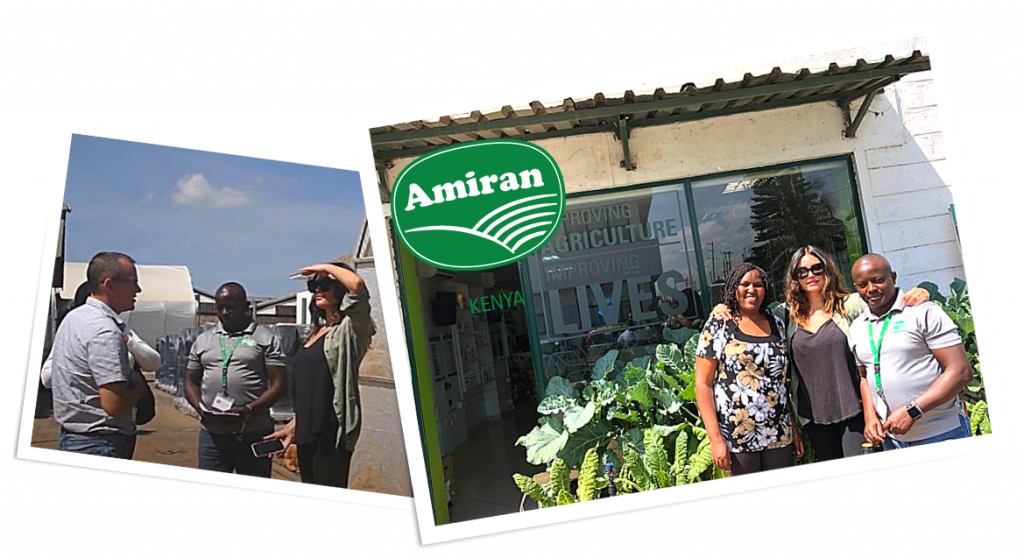 Cultivating A Supplier
Kitechild develops and adopts its innovative Amiran, Kenya's largest greenhouse and drip irrigation company, established a corporate relationship with Kitechild to provide supplies for agriculture projects.
2016
Kenyan Government Relationship
Martha recognized the need to connect with Children's Department officials in order to work more legitimately and in collaboration with the Kenyan government. Martha meets Eunice Njuguna, a local Children's Officer, in 2016. They quickly find common objectives and begin collaborating officially on behalf of their organizations.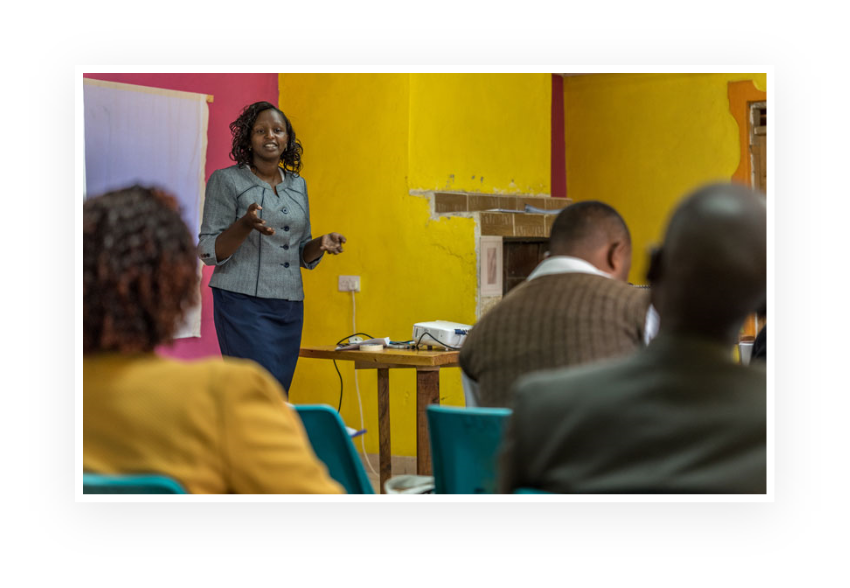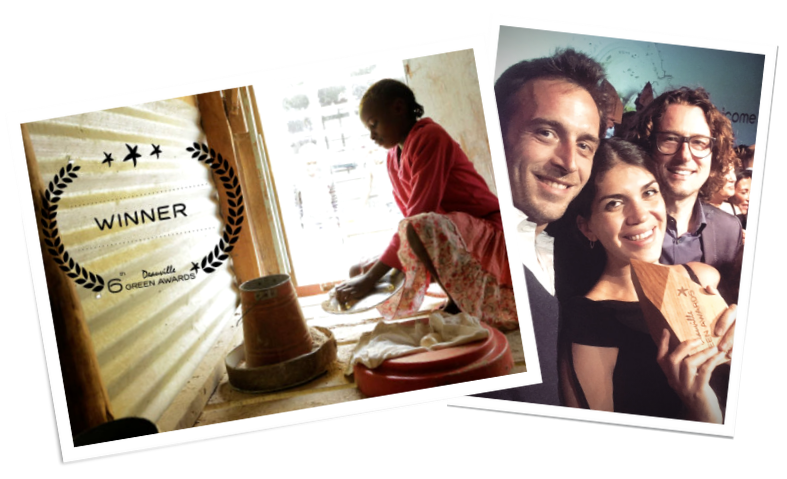 2017
Deauville Film Award Kenyan Government Relationship
Jacqueline and Pollyanna hire local film crews to capture the amazing stories of partners' successes. This storytelling project is nominated for international recognition. Kitechild wins the silver award at 2017 Deauville Film Festival for the category of Organizations and Social Responsibility for their short film "Kitechild Kenya — Greenhouses for Good."
Reuniting Children With Families
Kitechild holds its first 3 day Reintegration Training in June for over 20 children's residential centers. This is a collaboration by Eunice Njuguna as a government official, Kitechild, and several other organizations. Follow-up trainings are held in 2018 and 2019. Participating partners commence transformation from permanent housing to transitional centers providing rehabilitation and rescue assistance for at-risk children.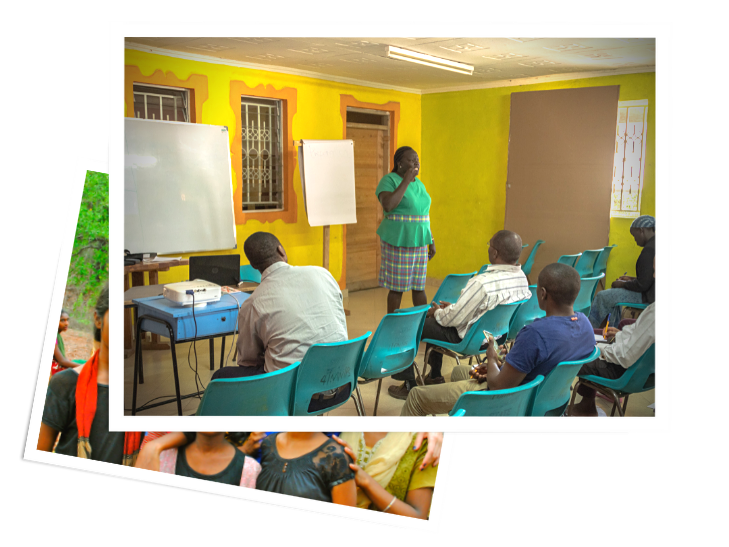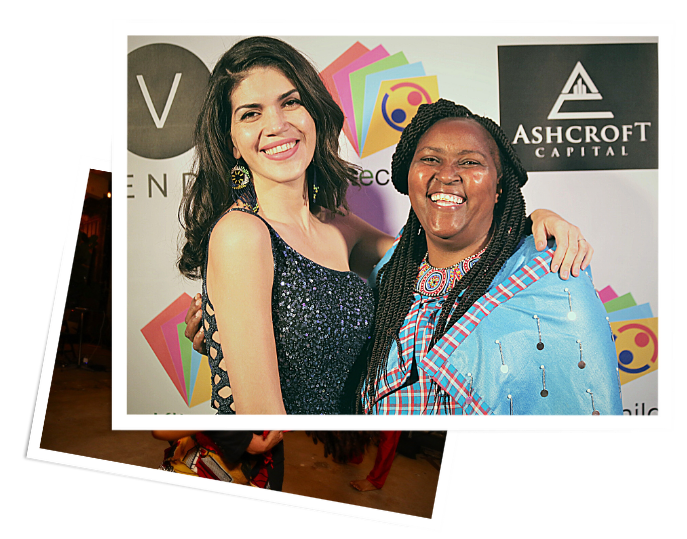 2018
Good Green Fun
In November, Kitechild hosts its first annual Green Gala, a sustainable fundraiser to support administrative costs and projects. Donors have a chance to support Kitechild and connect in-person in a comedic, fun-filled evening.
2020
Teaming Up With Artemis
Artemis Ag Tech forms a corporate sponsorship with Kitechild. Artemis, the leading enterprise cultivation management platform (CMP), offers its CMP to three Kitechild partners with large farms.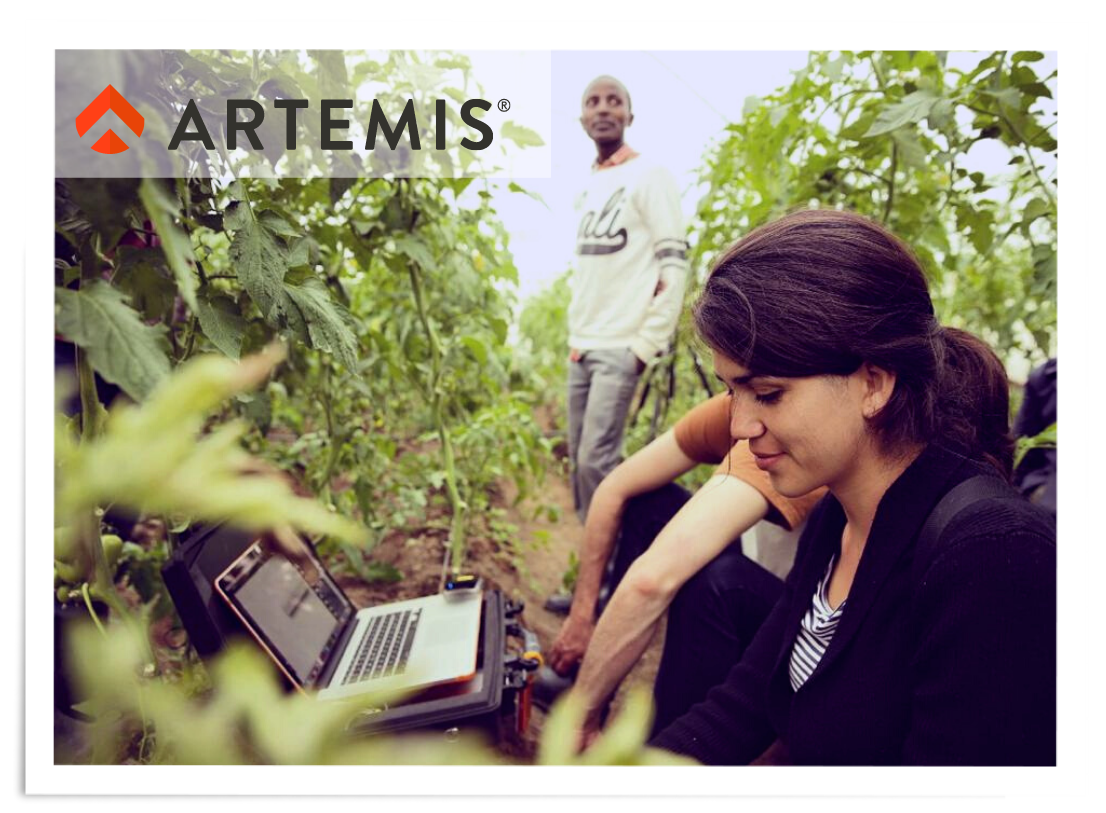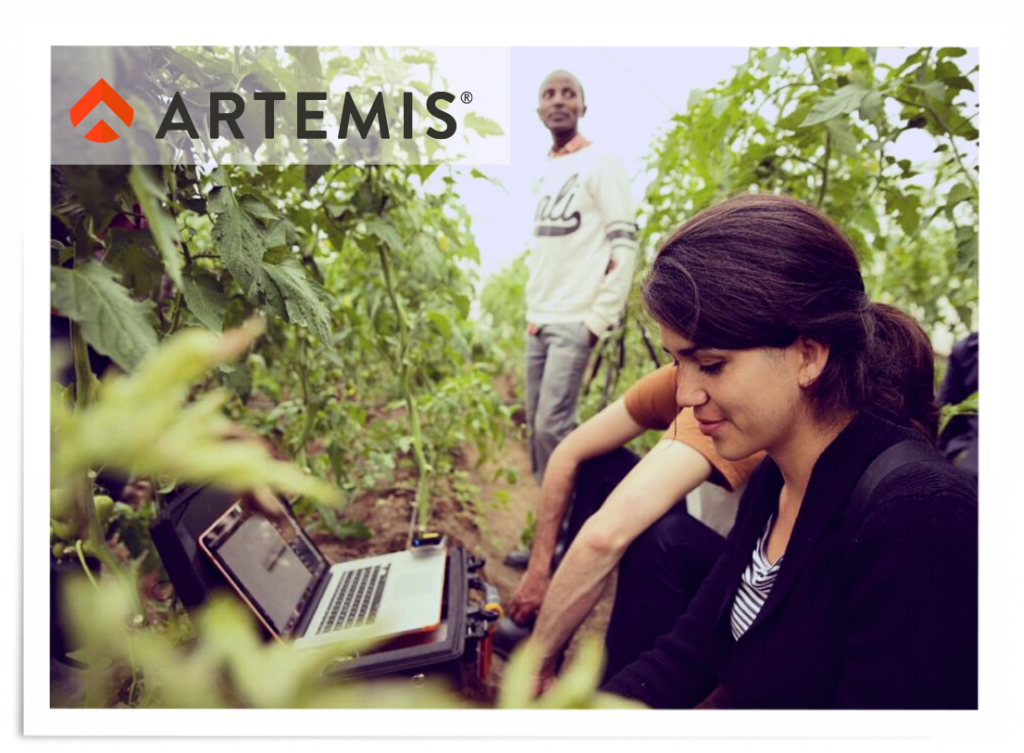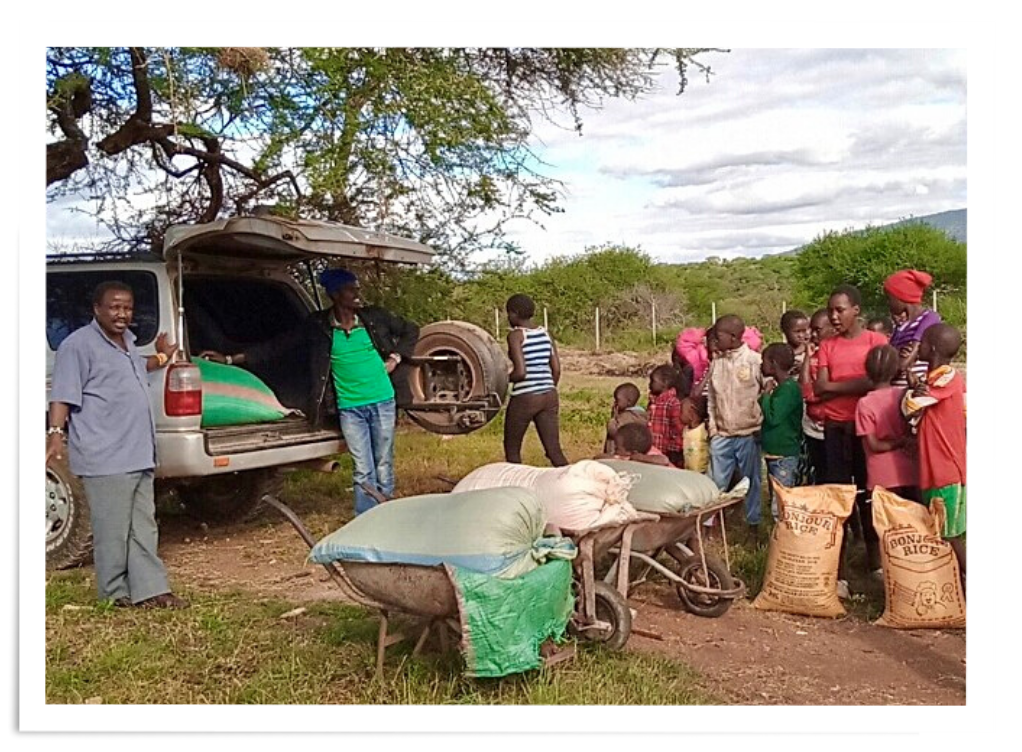 Global Pandemic
Covid-19 Pandemic, droughts and locusts hit Kenya. Kitechild was unable to implement new projects and so shifted to support partners via a Dry Goods & Covid-19 prevention campaign that enabled our partners to retain essential staff on salary instead of having to use operating funds to buy dry goods as well as prevent the spread of Covid-19. The agriculture projects continued to provide food security to children, staff, and community members within our network and so we focused on all food-security enhancing projects for the remainder of the year.
Core Values
Kitechild is a value-driven organization. We use these 6 core values to guide the way we work and to aid us in staying true to our mission:

Transparency — Donors and partners deserve to know the full story of how we operate and how we utilize our resources. Therefore we strive to be clear about how we use money, what has worked and what we have learned, and how we expect our partnership and projects to work. We believe in conducting our activities in an open and clear manner and require the same of our partners.

Partnership & Collaboration — '"If you want to walk fast then walk alone. if you want to walk further, walk together" True partnership only exists when all parties are valued, accepted, and able to fully participate.  We know that our partners are stakeholders.  While we bring funding, networks, and technical know-how, our partners bring time, contextual know-how, man-power, and local leadership.   We believe that success lies in finding solutions that work for the partners in their context and making sure they are invested, supported, and committed.   We work in collaboration from day one.

Innovation — The world is constantly changing. New technologies, research, and best practices are emerging. Kitechild explores the evolving needs, solutions, and ideas of partners, other organizations, and technology. We remain open, inquisitive, and creative in our projects. Using monitoring and evaluation and lessons learned, we modify projects for greater impact and when appropriate, we explore new ideas and projects as partners' needs dictate.

Dignity — We believe that all people have intrinsic value. We are committed to interacting with each person with dignity, regardless of economic status, education, age, race, tribe, nationality, gender, or sexual orientation.

Community-based — Kitechild knows that communities are essential to our partners, the children & families they serve, and Kenyan society. We work with partners that are deeply entrenched in their communities so that solutions and organizations are working harmoniously to improve the lives of children and the community.

Eco-conscious — Our interdependence with earth is undeniable. We seek to implement solutions that are good both for the environment and our partners — reducing pollution, energy efficient, renewable resources, and/or focusing on local. We also strive to work in this same fashion, through our annual Green Gala fundraiser.
Approach
Children Are Like Kites
By Erma Bombeck
You spend a lifetime trying to get them off the ground.
You run with them until you are both breathless.
They crash. They hit the rooftop.
You patch and comfort, adjust and teach.
You watch them lifted by the wind and assure them that
someday, they will fly.
Finally, they are airborne;
They need more string and you keep letting it out;
But with each twist of the ball of twine,
There is a sadness that goes with joy.
The kite becomes more distant and you know it won't be long before
that beautiful creature will snap the lifeline that binds you two together
and will soar,
free and alone.
Only then do you know that you did your job.
Six Core Values — Transparency, Partnership & Collaboration, Innovation, Dignity, Community-based, and Eco-conscious –guide Kitechild's ethics and interactions. These values inform our approach to designing programming. We focus our energies on initiatives which empower partners, build self-sufficiency, put family first, transform the quality of care, and support communities and the environment. These allow children to have well-rounded, nutritious meals, clean water, education, safe environments, child development- and rights-informed care, and a future world that is alive, green, and uncontaminated.
Kitechild takes a unique approach to international development in that we:
Empowerment
We invest in the organizations and people, which will run the projects long after we have handed them over, building organizational and individual capacity through training and support. The students become the masters as they train their colleagues, neighbors, and the youth living at the center. Neighbors and youth go on to start their own greenhouse, drip irrigation farms, beehives, or livestock farms. The projects and trainings open doors and minds to new vision, possibilities, and futures.
Hand over projects for partners to run while maintaining partnerships and expanding to new projects.
Self-Sufficiency
Establish long-term partnerships, focusing on supporting partners' development into monetarily self-sufficient organizations which are models for both service delivery and organizational management. We look for solutions which will fit the present and the future needs and capabilities of the organization.
Take the long-view approach for solutions, recognizing that transformation takes place through multiple initiatives to address multiple challenges and create diversified economic resources for stability. No one project is going to "solve" every problem or challenge. People and organizations take time to grow, change, build capacity, and establish financial stability.
Family First
Empower organizations and individuals in support of family as the primary caregivers of children, which includes helping children's organizations deinstitutionalize the children in their care and safely and effectively reintegrate the children back into their families and communities.
Quality of Care
Focus on improving children's lives through improving the context of their caregivers and their home environment and improving the quality of care.
Community & Environment
Holistically look at children, families, organizations, and communities as important to understanding context, needs, solutions, and success.
Design projects with the environment in mind as it both provides a better, cleaner future world environment for the children we help and a long-term cost reduction for the organizations.
For More information on our specific Programs.
Team
We are small, but we are mighty. Kitechild is primarily a volunteer-run organization, including founders, advisors, and board of directors. When hiring, we invest locally, employing Kenyan expertise, whenever possible.
However, we are more than just staff, we are a village of individuals and groups collaborating to improve the lives of at-risk children in Kenya. Our partners and advisors are also an important part of our team.
Meet our dedicated team of staff, volunteers, board members, and advisors.
Staff: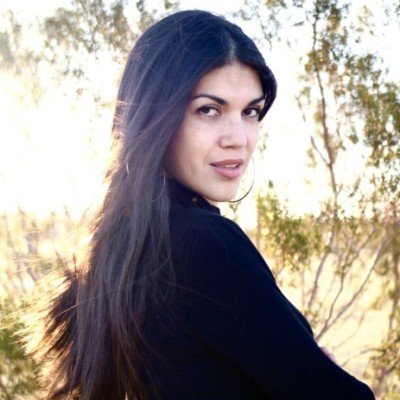 Jacqueline Herrera, Co-founder
Jacqueline Herrera serves as Kitechild's co-founder and director. A UCLA graduate with a B.A. in Anthropology, she has always had a creative passion for community engagement and development. While at UCLA, she served as Director of the local chapter of FORGE, an organization developing sustainability projects within refugee camps in Zambia. Ms. Herrera officially launched her humanitarian career by co-founding Kitechild with Pollyanna in 2010. Due to her experience in the field, she was invited to become a contributing writer to The Huffington Posts' Philanthropy vertical. Ms. Herrera has appeared on The Giving Back Podcast and Al Jazeera America and was the Executive Producer of the Kitechild documentary "Greenhouses For Good," which won the Silver award at the Deauville Green Awards in Deauville, France. In addition to Kitechild, Ms. Herrera is the founder of Mon Petit Mojave, an award-winning music venue located in Joshua Tree, CA. Her work for Mon Petit Mojave has appeared in The New York Times, and has been the recipient of numerous awards from the California Arts Council. She currently holds a position as Communications Director for Caminar Latino – Latinos United for Peace and Equity.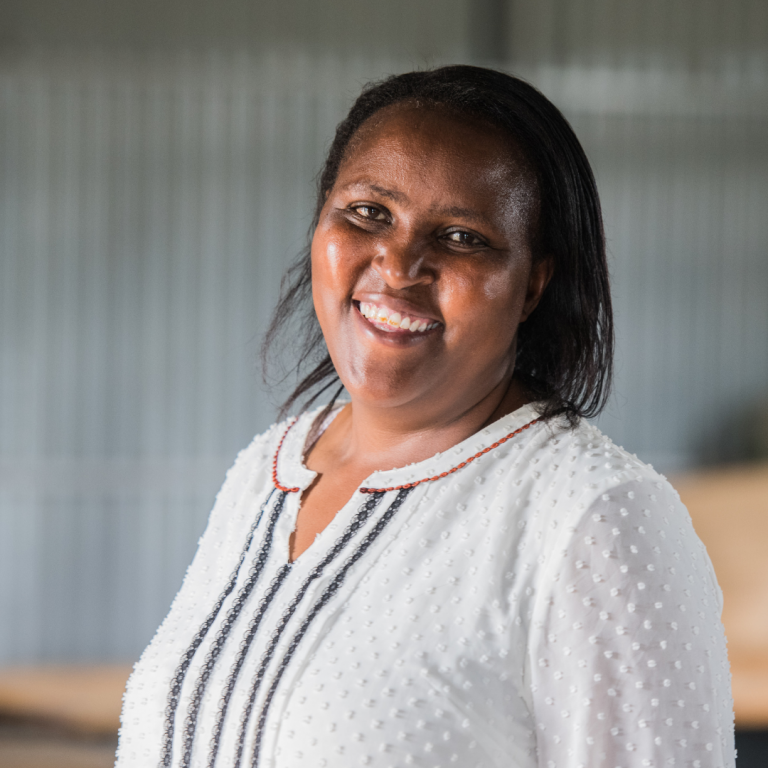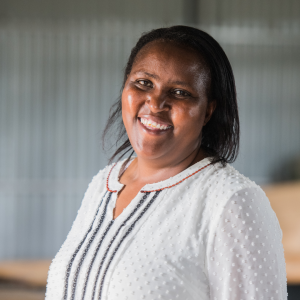 Martha Maina, Kenya Project Manager
Martha is a community development worker with wide experience in project planning, management and implementation with 20 years of experience working with children, youth, and families. An advocate for inclusion and empowerment, she is a strong voice for women and children and believes in the importance of local solutions and buy-in. She mentors many teenagers in her community as they come of age as an alternative to more harmful traditional practices. Martha holds a Bachelor's of Arts in Sociology from University of Nairobi, and a post graduate diploma in Human Resource Management.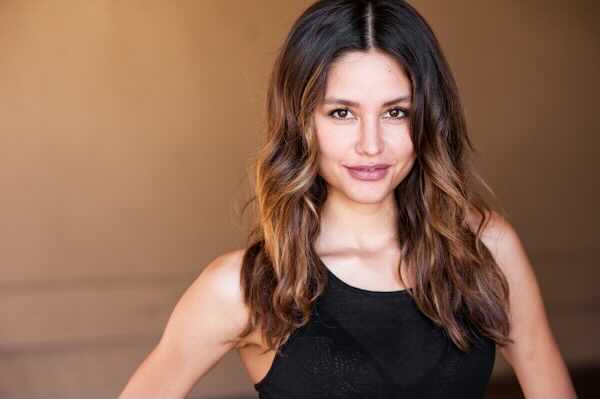 Pollyanna Salas-Uruena, Co-founder
As a mission kid, Pollyanna grew up traveling through Latin America, seeing first hand orphanages, children and families struggling with poverty, and fragmented, dysfunctional child and family support systems. This real-life practical experience, along with an international homeschooling group education in her elementary years, provided her a strong educational foundation which led her to a degree in International Development Studies and Political Science at UCLA.
In addition to co-founding and directing Kitechild, Pollyanna, an active member of SAG-AFTRA union, has worked over 10 years modeling and acting. Her portfolio includes national campaigns and TV commercials for brands like L'oreal, Bare Minerals, Armani Jeans & Buffalo Jeans and has been featured in editorials for international publications GQ, Elle, Brides, Maxim. She has performed in independent films that were shown at the Berlin Film Festival and LA Shorts Festival.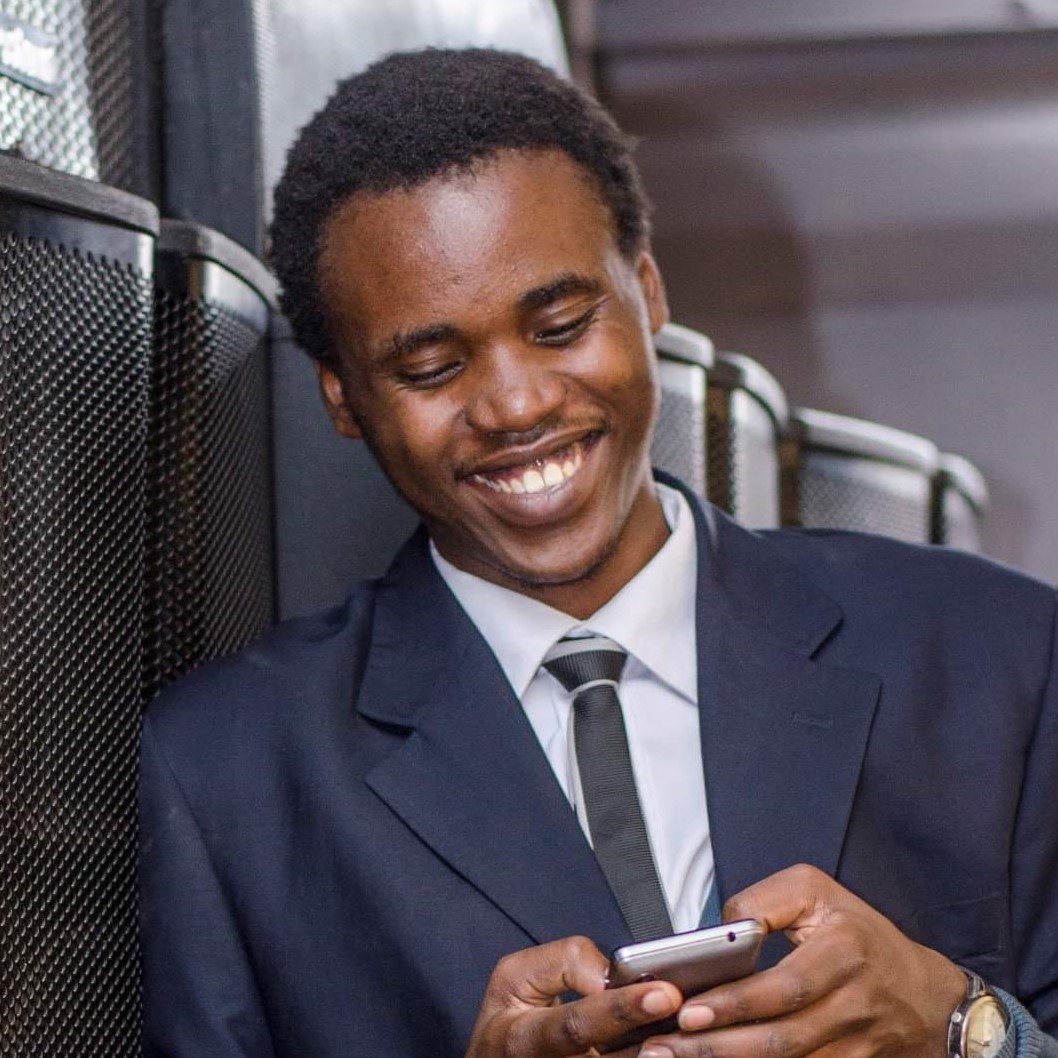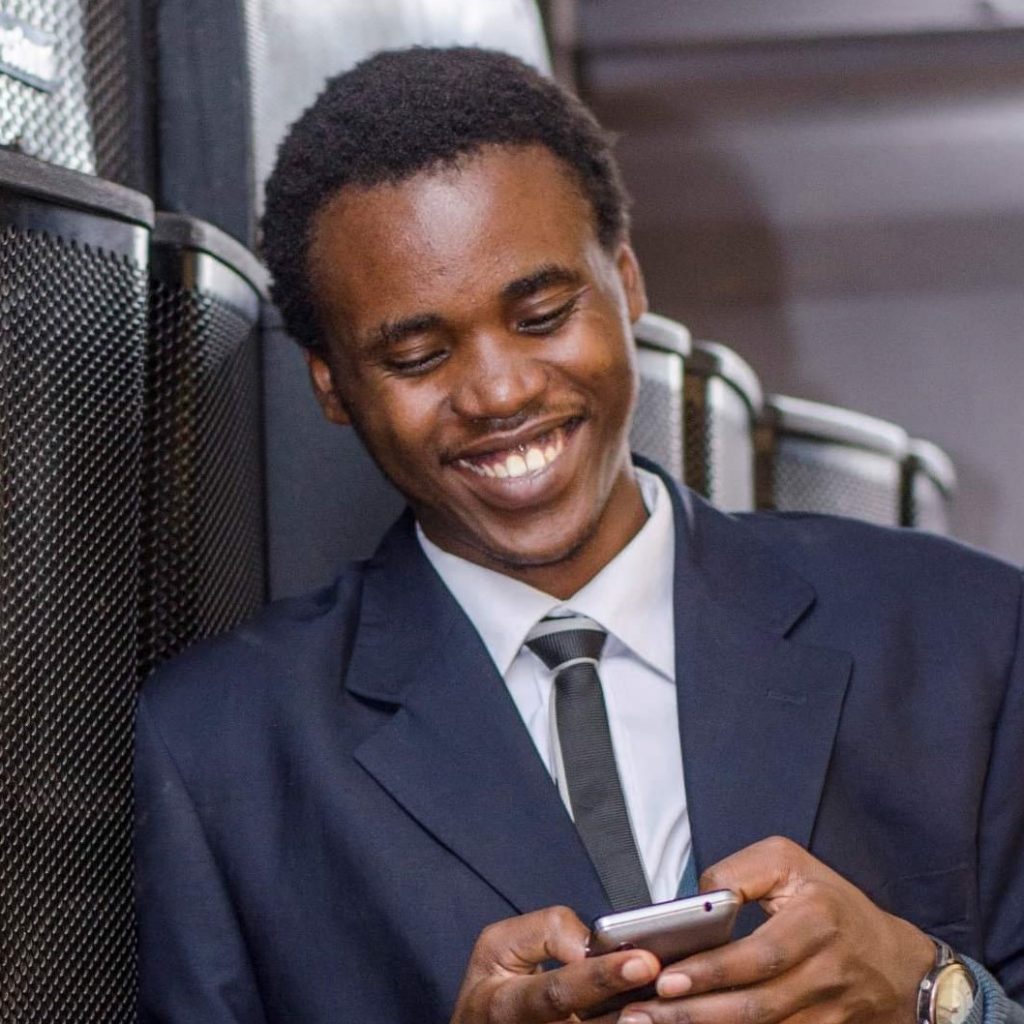 Samuel Ngyema, Free-lance Photographer & Videographer
Samuel Ngyema is a young photographer and videographer. Having taught in Sunday Schools for many years he loves children and cares about the little ones. He has been doing freelance photography and editing and is a passionate cinematographer who loves telling stories in pictures and film. Samuel holds a B.A in Film Production from Multimedia university of Kenya. Having visited almost all centers he has been amazed by the way Kitechild helps the needy children and loves the concept of having sustainable projects instead of giving handouts.
Advisors: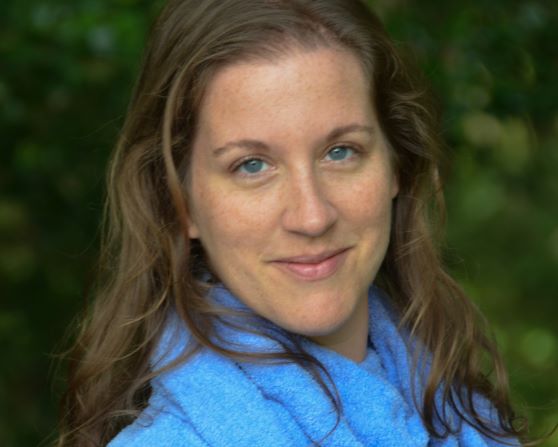 Amy S. Travis, Nonprofit & Safeguarding Consultant
Amy Travis is an independent consultant specializing in child safeguarding & protection and organizational & project strategic planning at international nonprofits. She loves the passion and personal relationships that drive nonprofits. She thrives on assisting these organizations in improving programming, telling their stories, and creating safer environments for children and vulnerable adults. Amy holds a M.A. in Peace and Conflict Studies from the European University Center for Peace Studies and a B.A. in International Relations from Saint Joseph's University in Philadelphia, PA. In 2015, she founded Child Protection Toolkit to provide free child safeguarding and protection resources to grassroots INGOs and volunteer organizations.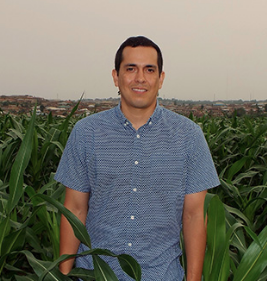 Alejandro Ortega, Plant Pathologist
Alejandro Ortega-Beltran, a native of Mexico, is currently an award-winning Plant Pathologist at the International Institute of Tropical Agriculture in Ibadan, Nigeria. He obtained his BSc in Biotechnological Engineering from the Institute Technological de Sonora (Mexico) in 2006. He then obtained a PhD on Plant Pathology and Microbiology from the University of Arizona (United States) in 2012. Ortega-Beltran coordinates significant extension activities with large numbers of farmers in West Africa. For example, in Nigeria he ensures farmers and extension agents receive appropriate training in aflatoxin management. He has developed manuals and adapted laboratory-based protocols for field-based analyses that allow farmers and farmer-based organizations to understand treated crops are safe to consume and of sufficient quality to reach premium markets. In 2020, he was awarded the William Boright Hewitt and Maybelle Ellen Ball Hewitt Award, an award which recognizes a scientist within seven years of the PhD who has made an outstanding, innovative contribution directed towards the control of plant disease.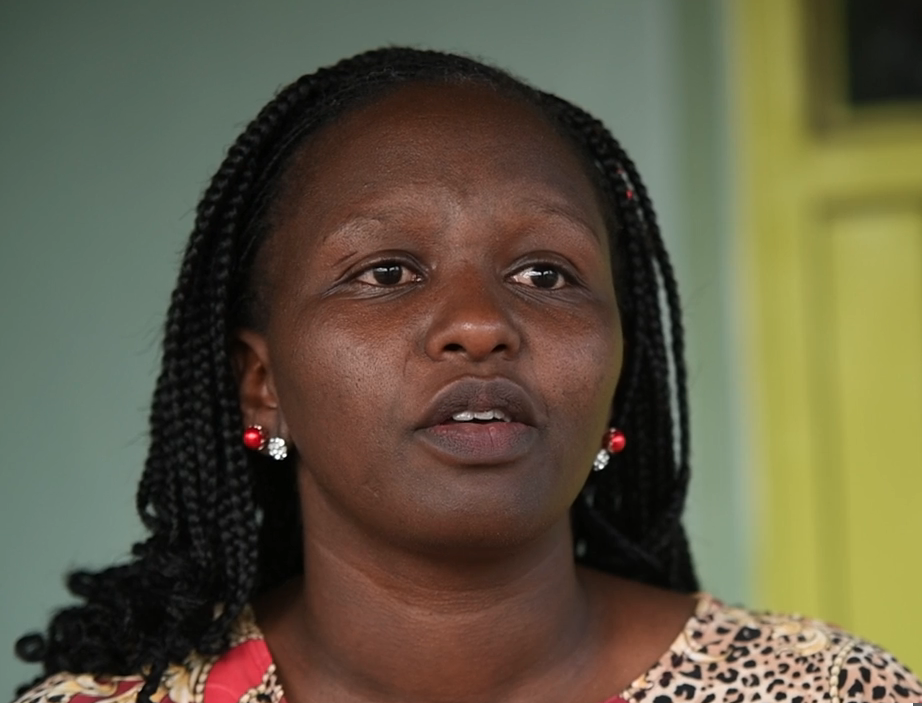 Eunice Njuguna, Kenyan Child Protection Officer
For the last 14 years, Eunice has served as a child protection officer within the Kenyan Department of Children's Services. She is strongly committed to empowering communities and individuals with skills and knowledge to safeguard the welfare of children. She believes in forming public-private partnerships to preemptively and palliatively respond to child safety needs. Eunice holds a Bachelor's of Arts degree in Sociology from the University of Nairobi and a professional certificate for Child Protection officers from Kenya School Of Government. In her spare time, Eunice likes to travel, cook, and garden.
U.S. Board of Directors: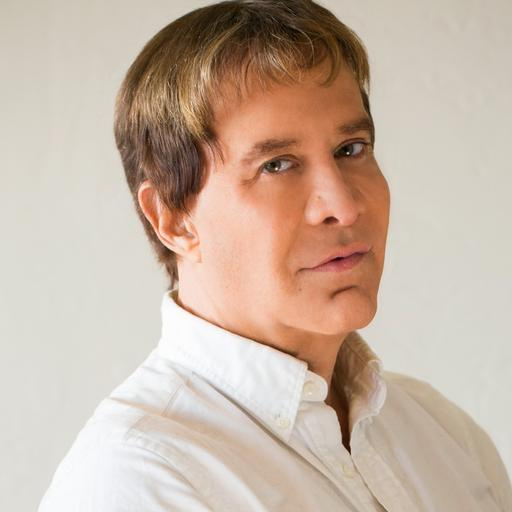 Rob Perry, Treasurer
Rob is a lawyer, former sports agent, social media marketer, and founder of XOMAD, an influencer platform where celebrities can connect with the public. He's helping accelerate a trend he identified of large numbers of local influencers replacing a few mega-influencers, to become the preeminent method for igniting the masses.
When Rob's not working, you can find him in Manhattan Beach skateboarding with his dog Oliver.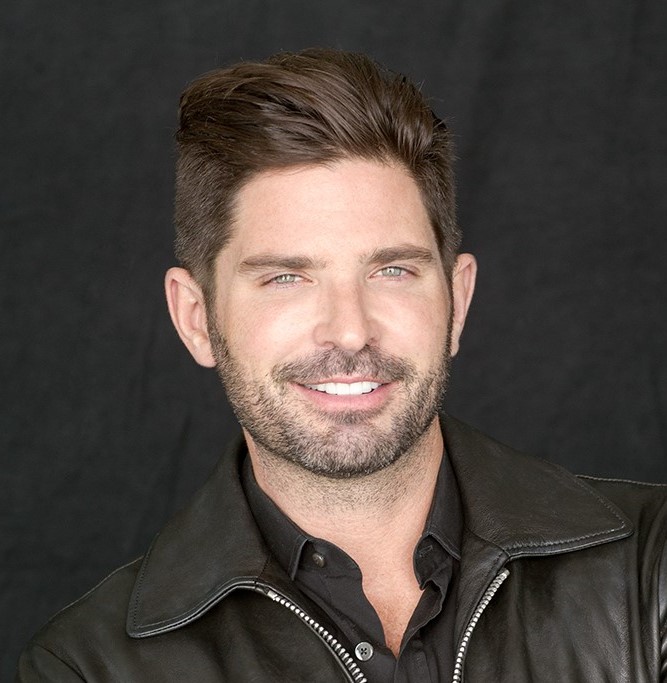 Noah Bremen
Noah Bremen is the Founder of bdirect Companies, an industry leading retail sales and marketing force behind many of the nation's hottest products and brands. Born in Detroit and raised in Bloomfield Hills, Michigan, Bremen graduated from Michigan State University where he studied marketing and advertising and played collegiate baseball. Once in Los Angeles, Bremen became enthralled with brand marketing while working for Peter Bieler as vice president of sales, who instilled in him the value of anticipating the consumer's needs before they arise. Bremen's expertise is in bridging the gap between retail stores hungry for the next big thing and to innovative new brands. In that vein, Bremen founded bdirect, a 360-degree provider of sales and marketing leadership for consumer product developers. An avid sports enthusiast, his hobbies include baseball, basketball, tennis, skiing, and golf.
We're always looking for new members to our team. If you're interested in volunteering as a board member, intern, staff member, or advisor, please contact us.
Partners
Who are our Partners?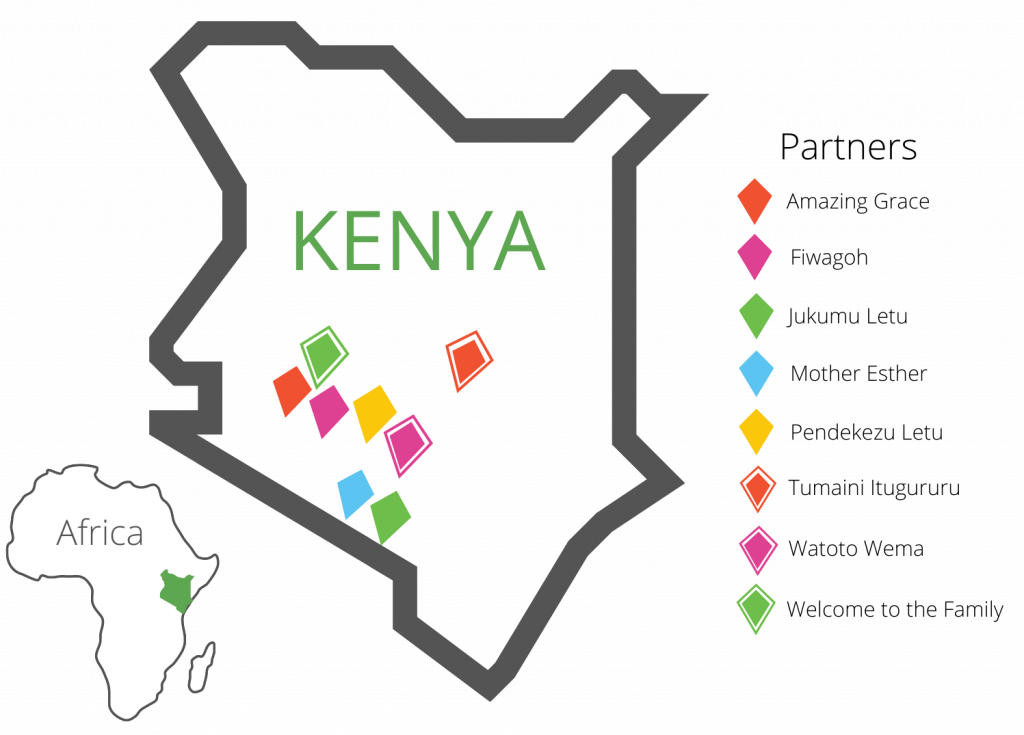 Amazing Grace Centre 
Located in Nakuru county, Amazing Grace was founded in 2016 and became a Kitechild partner in 2018. They are home to 25 residential children and the center works on child protection in the surrounding community. Most of the residential children are referred to the center by the Kenyan children's department due to abandonment in the local hospital or requests of protection through the local police station.
Amazing Grace and Kitechild have an indigenous dairy cow project together.
Fiwagoh Mission Orphanage & School 
Kitechild's oldest Kenyan partner, Fiwagoh Mission Orphanage and School supports between 200 and 280 resident children, who have been referred to the center by the Kenyan children's department or community churches. The children's reasons for placement are varied, from poverty, and harmful cultural practices to neglect and abuse, particularly physical and emotional. Founded in Nakuru County in 2003, Fiwagoh became a Kitechild partner in 2013.
Fiwagoh has the largest self-sufficiency project in Kitechild's portfolio. They have 9 greenhouses and 8 acres of open land drip irrigation.
Jukumu Letu Early Childhood Learning Centre
Kitechild's newest partner, Jukumu Letu, "Our Role," is a community-based organization located in Kajiado County, serving the Mathare Slum. The center's mission is to support at-risk children through psycho-social support and through economic empowerment of their families. The organization focuses on the needs of young children, women, and families by providing education and daytime childcare for 120 children at the early learning center. The center provides a safe space for young children while parents, often single mothers, work. The children receive education and food which will give them needed nutrition and a good start when they finally attend primary school. In addition, the organization supports 50 families in the community with programming to teach parenting skills, gardening, and tailoring.
Through their Food Security Project, begun in 2012, Jukumu Letu is able to employ several of the guardians of children in their learning center as well as generate income for the organization through the sale of excess produce.
Mother Esther Girls Rescue Centre & Boarding School
Mother Esther was started in 2016 in Kajaido County for the Maasai community as a rescue center for girls who were escaping early childhood marriage and female genital mutilation and cutting. It serves as a girls' education center as well, providing schooling for a population rarely allowed to receive more than a few years of formal education.
Kitechild and Mother Esther began their partnership in 2018. We have worked to install 3 greenhouses, 1/1/2 acres of open land drip irrigation, and water harvesting tanks projects. Kitechild also assisted them with fixing their solar system which was not functioning.
Pendekezu Letu Centre
Pendekezo Letu Centre, "Our Recommendation," founded in Kiambu County in 1997, partnered with Kitechild in 2018. The organization runs a 10-month residential rehabilitation center for street girls ages 7-14. The girls receive, counselling, life-skills training, and remedial education. The programming is geared toward helping them overcome trauma, change negative behavior, and improve their self-esteem so that they are able to reintegrate into families and enroll in formal primary school education. Programming also extends to the girls' families with education sponsorship for the girls and their siblings and family economic empowerment training for parents or guardians. Families are able to receive seed capital to start income-generating enterprises.
In addition to the residential rehabilitation and family programming, Pendekezo Letu works in the community to provide vocational skills training for youth, legal advocacy for children in conflict with the law, lobbying and advocacy in the Kenyan Juvenile Justice System for the "best interest of the child," and capacity-building initiatives to support community-based child protection systems.
Pendekezo Letu consults on rehabilitation and child safeguarding in order to generate income for program financial support.
Together, Kitechild and Pendekezo Letu have collaborated on a solar energy system, reintegration training, and dairy cow projects.
Tumaini Itugururu Children's Centre
Founded in 2005, Tumaini Itugururu Children Centre is located in Tharakanthi County. It provides housing for about 35 children and food and financial support for approximately 100 children living in the nearby community. Almost 70 of the community children in the program are cared for by grandparents or have guardians which have HIV/AIDS. These adults are also supported through the community outreach programming.
Kitechild and Tumaini –Itugururu began partnering in 2018. Since then we have implemented rainwater harvesting, solar lighting, drip irrigation, and poultry farming projects. They are highlighted in our Success Stories.
Watoto Wema
Founded in 2004 as an orphanage, Watoto Wema, "Good Children," transformed into a rehabilitation and rescue center for street children and has been fully operating as such since 2018. This was done in part through the Rehabilitation Training offered by Kitechild, a partner since 2013.
The center, located in Nairobi County, supports 48 street children who reside there and 95 children, who live with their families. The children in family care need assistance with schooling so that they will not end up being placed in a children's residential home.
Watoto Wema is a partner highlighted in our Success Stories. Together we have implemented a chicken coop, greenhouse, dairy cow, and water filtration projects.
Welcome to the Family Centre
Welcome To The Family, located in Nakuru County, runs three different programs. The first is a drop-in center for street boys in the city of Nakuru. They provide food, wash facilities, and psycho-social support. About 30 boys regularly visit the center, which is open 6 days a week. The program identifies when boys are ready for assistance to rejoin their families.
When boys are ready, they are offered to join Welcome To The Family's second program, a ranch-style rehabilitation residential center where boys are assisted with skills, support, and family tracing to reunite them with their families. The center also accepts referrals by the Kenyan children's department and can hold up to 40 boys at a time.
The third program focuses on girls. The organization runs a rescue center for girls who have been sexually abused and need protection during the legal process. Up to 25 girls can live at the center at one time.
Both the girls' rescue and boys' rehabilitation centers provide life skills training, including a Kitechild project of poultry keeping, and have good exit plans for reintegration.
Founded in 2007, Welcome To The Family established a partnership with Kitechild in 2016. We have a water purification and bottling project and poultry-keeping training together.
* Note: Number of children is a rough estimate just to give an idea of size. Please remember that the residential care centers are now focusing on being transitional rehabilitation centers, where they help the children and families prepare for reunification and return to their communities.
What type of organizations become Partners?
As you can see above, Kitechild works primarily with children's residential centers, often called "orphanages" despite the majority of residents having at least one living parent. While Kitechild believes that families are the ideal place for children and we work with a "family first" approach, the situation is far more complex. Frequently, the children in residential care are placed there because someone believes that the residential center offers the children more safety or opportunities than their current situation. Complex issues and perceptions, such as poverty, lack of healthcare and education, harmful cultural practices like female genital mutilation, early marriage, and twins killing, are some of the many issues fueling this system.
While the Kenyan government is advocating the closing of many substandard residential centers, they are not providing resources to make this happen. Children can be in greater danger if residential centers are closed and children are just sent home without any preparation, groundwork, or assistance. At Kitechild, we are bridging the gap between governments and society, between the present and a more ideal future, looking at the long-term picture of family-based care and the immediate needs of the children currently living in residential care.
We are helping children's residential centers safely reintegrate children back into their families and communities, through reintegration training, empowerment programs, capacity building, family preparations, and job creation. When possible we structure projects not only to improve care but also preempt the need for families to put children in care. Three of our eight partners do not have residential programs, rather they provide services exclusively to address challenges such as childcare and education which lead to families placing their children in residential facilities.
Kitechild proudly works with residential centers which have good quality of care and are looking to improve their management and services. These centers are authorized by the Kenyan government's Department of Children's Service (DCS) within the Ministry of Gender, Children, and Social Services and are approved for transitional and rehabilitative placement. Several of our partners have been referred to us by a Kenyan government's children officer, with whom we frequently work.
How are Partners selected?
Kitechild looks for organizations which provide good child care and genuinely desire to improve their quality of care and organizational management. We value community-based approaches so we choose community-based organizations, which are able to commit to long-term relationships and want a true partnership, whereby they have organizational buy-in, are able to manage projects, and will assist with planning and implementation. We want to ensure that the projects are locally-led, meeting their identified needs with practical solutions which the partners can maintain. We also value dignity, so we look for and create situations and where centers are able to share equally with us. Kitechild does not give handouts so we look for partners that are true collaborators. Kitechild does not believe in voluntourism, which can be dangerous and unhealthy for the children, so we try to pick partners that do not have voluntourism programs. For pre-existing partners which do have these programs, we challenge them to remodel their volunteer programs so that they are only skill-based volunteering and that they are in compliance with the Kenyan Department of Children's Services guidelines on volunteers. All of our partners are legal, registered, and in compliance with the Kenyan government.
What does the partnership entail?
Through our basic partnership, Kitechild's Program Manager provides technical operation and program support immediately without fundraising or formal project implementation. Depending on the needs of the organization, this might be consulting on financial or organizational management systems, advising on child safeguarding, advocating for hiring a social worker, introducing them to networking opportunities or professional groups, or educating on environmental conservation. Kitechild endorses implementation of nonprofit and child care best practices such as a board of directors, a trained social worker employee, child safeguarding policy, and protected recordkeeping systems.
After partnerships have been established, we work with partners to assess their needs and identify solutions. Together we create a project plan and budget. Kitechild fundraises, while partners secure buy-in and prepare for implementation. Our Self-Sufficiency Projects assist children's residential centers in providing better nutrition and education while also offering economic stability to many women in the communities, who then are able to support their families, keeping them from giving up their children to residential centers or allowing them to be reunited with children who are living in residential centers.
We also work with partners and the government to run Our Standard of Care training projects, which provide needed technical skills and knowledge to residential centers so that they can better care for children and safely identify and assist children and families to be successfully reunited. We fundraise for these training, however unlike the self-sufficiency projects, these trainings are usually conducted with multiple partners attending and assisting with hosting, sharing experience, and running workshops.
Stay In Touch
Hear about all of our new initiatives. Sign up for our newsletter and
receive a free seed packet to try your hand at farming.