Kitechild offers training and capacity building for partners to improve their quality of care to children. We take a holistic look at children's lives and the people, organizations, and environments that affect them. We attempt to directly address children's needs as well as improve the systems surrounding children, which have significant ramifications although are less obvious.
Some trainings, such as Reintegration Training, a Standard of Care project, directly transforms care practice at the children's center. Others, such as consultancy on management indirectly impacts care as the centers and management are better able to program, plan, and budget. Better, more efficient organizations provide better care. Less stressed, more focused management also provides better care.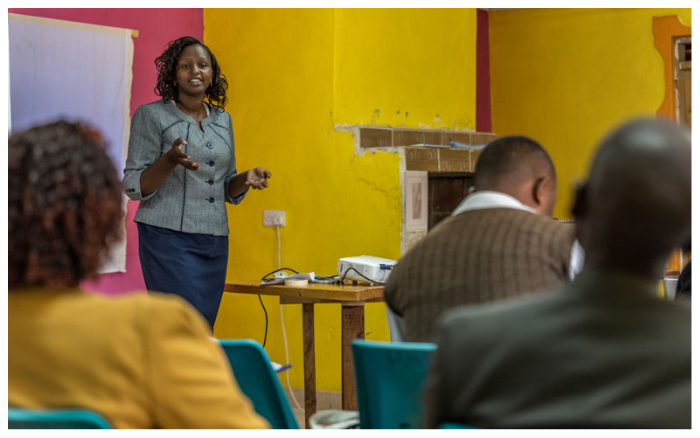 Reintegration Training
Kitechild supports family-first practice of having children live with their families if it is safe and possible.   Our multi-day Reintegration training, part of our Standard of Care programs, educates children's residential centers in theory and practice how to identify and prepare resident children who, with assistance, could safely and successfully return to their families.  Reintegration training is a collaboration with government children's officers and our partners to share practice and support to transition from permanent care facilities to "rehabilitation" or transition care centers. 
While Kitechild organizes and funds the training, the children's officers, partner's social workers, and Kitechild's project manager jointly lead the workshop sessions. Reintegration, as opposed to simply deinstitutionalizing children by sending them home, requires considerable time, effort, and resources to prepare the families and children, address the initial concerns which caused the child to be placed in care, and then continuing follow-up services to ensure the children and family are doing well. Since the first training in 2017, more than 220 children have been successfully reunited with their families.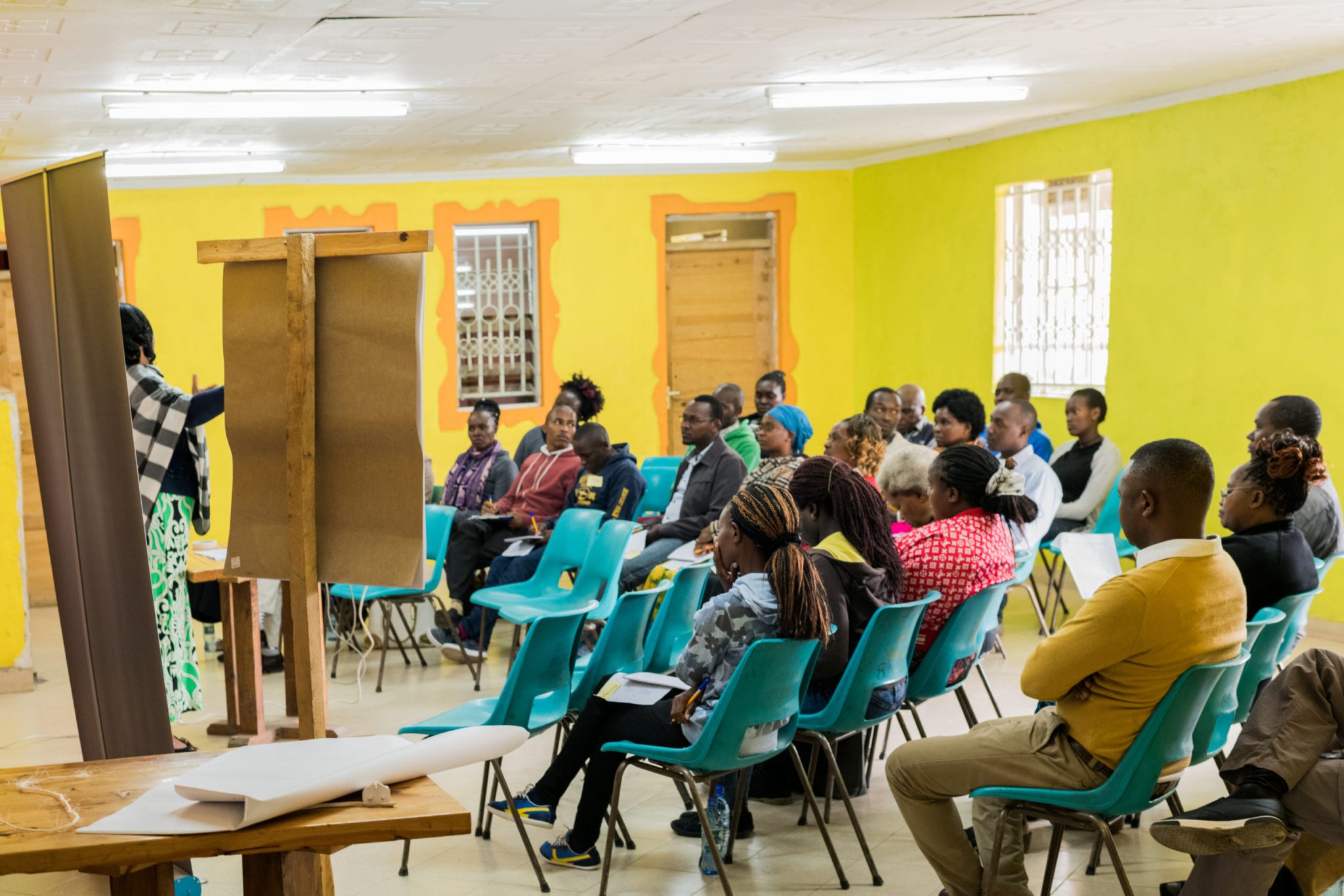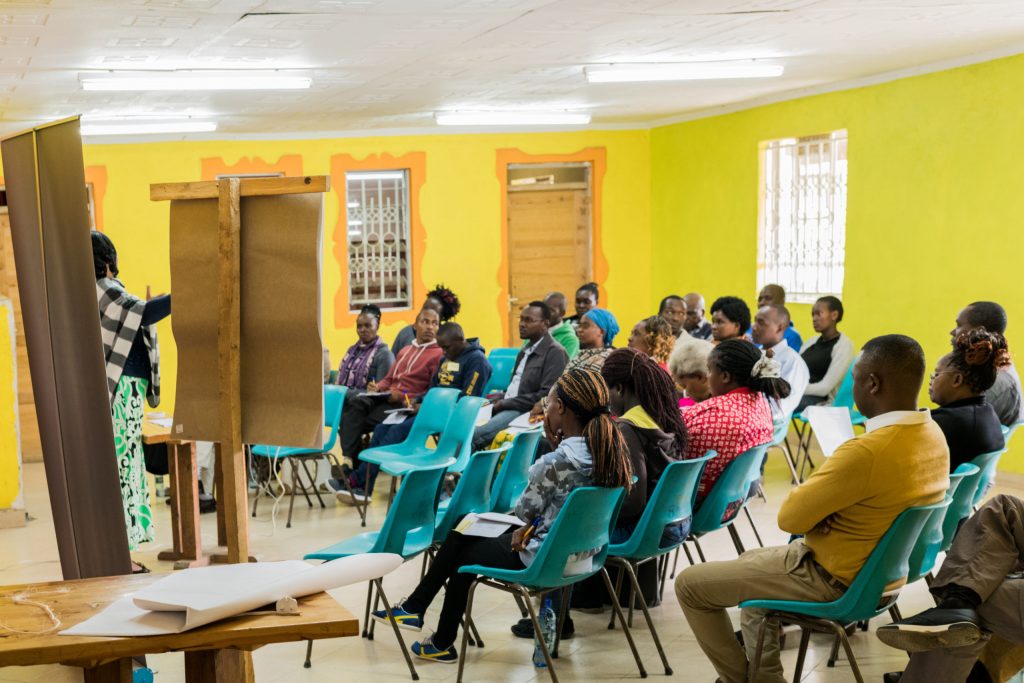 First Aid Training
First Aid training teaches caregivers how to recognize, triage, and treat someone experiencing a medical emergency. Caregivers will better understand medical terms and can react calmly when in an emergency.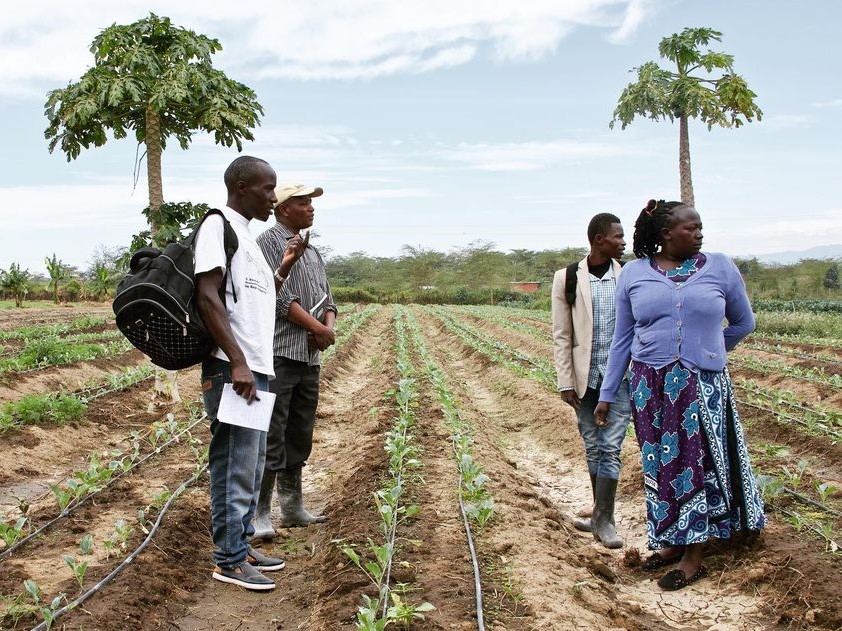 Agriculture Training
At the launch of an agricultural Self-Sufficiency project, partners receive training, usually from a third party.  For example, Amiran trains two farm managers per greenhouse that is purchased through their company. The one-day training covers crop management, and herbicides & pesticides (organic and non-organic).  When needed, Amiran provides a free, follow-up training. 
Kitechild connects partners who are implementing their first-time agriculture project, with partners who are experienced so that they can do a farm visit with their peers, share resources and information, and provide mentorship.
Ongoing research and resources are shared by the Kitechild Project Manager with partners and when possible partners are linked to the Kenyan Ministry for assistance and training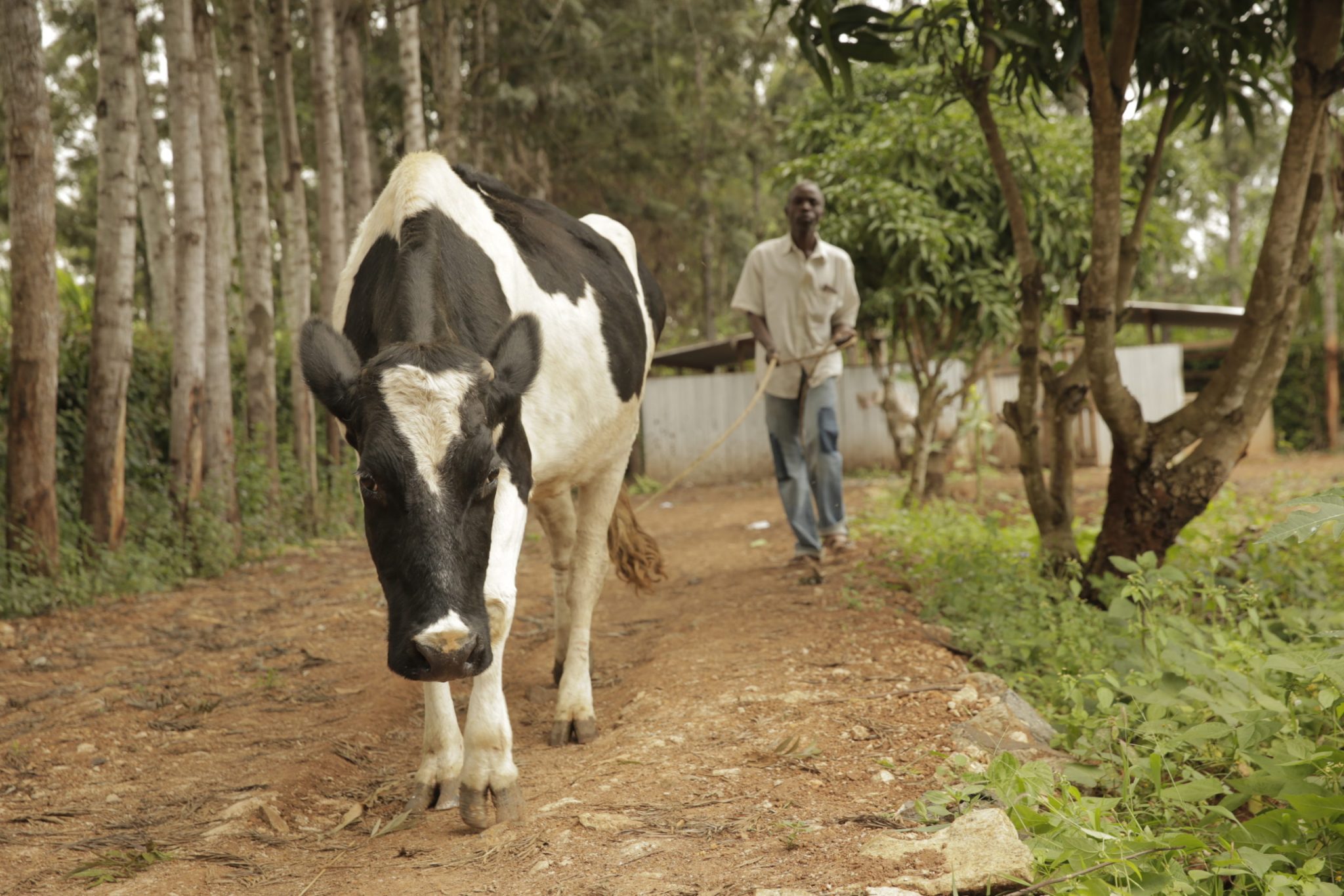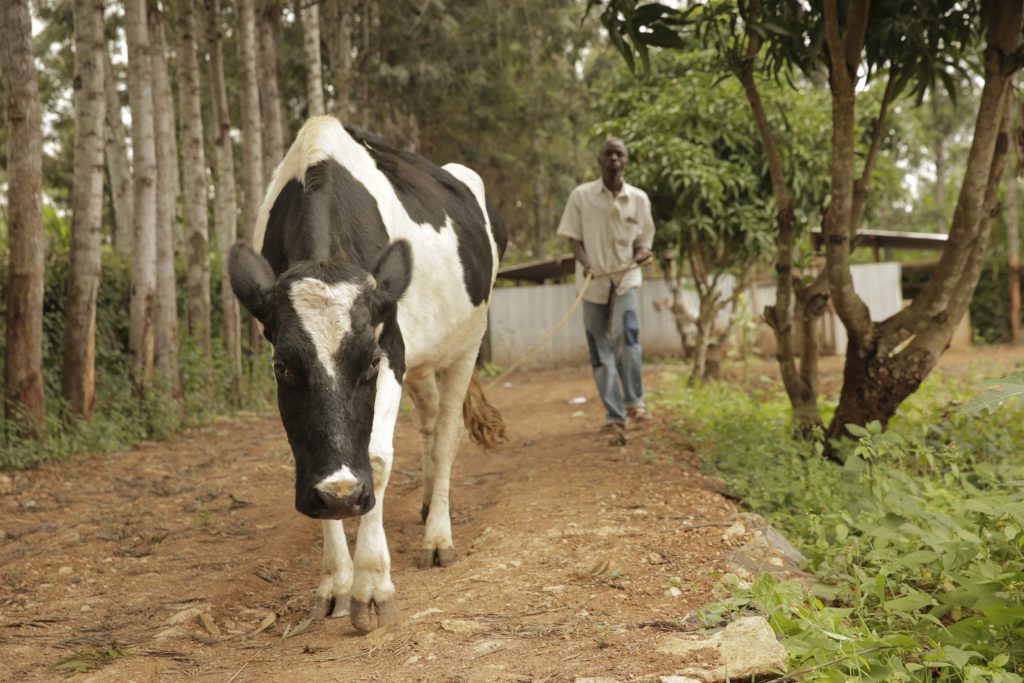 Value-Added Training
Value-Added agriculture is when a product is changed or has increased worth through a specific process. Examples would be producing an organic product, canning or drying fruit, or making cheese.
Kitechild sponsors training and discussions with partners on how they can enhance their specific agriculture projects through relevant processes. We encourage value-added agriculture such as growing organic food, drying vegetables, canning tomatoes, better nutrition for dairy cows, making yogurt, and fermenting milk as a drink known as Lala.
We connect partners to each other to see operations such as Fiwagoh Mission Centre, which is making banana flour and peanut butter from their produce.
Nonprofit Management Consultancy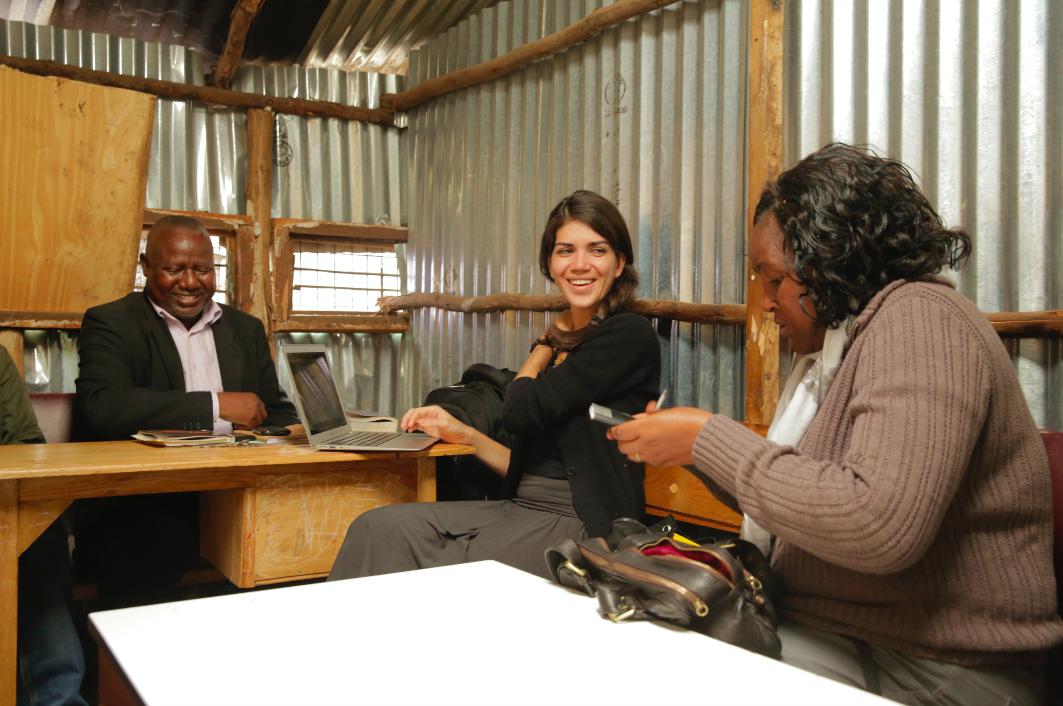 Many of the children's centers, both residential and day programs, grow out of a need that entrepreneurial, kindhearted individuals identify in their community. However, most are not professionally trained in child care programming or organizational management. Our Kenyan program manager offers free, one-on-one consultancy and advice to partners on:
Child Safeguarding & Protection – Any organization which works with children should have a policy for safeguarding on which workers and volunteers are well trained.
Best Care Practices – The children our partners serve are at-risk and need professional care when dealing with their situations, and physical and psycho-social needs. Most organizations do not have a social worker on staff when they become partners, but through the consultancy, one is usually hired. This lays the groundwork for introducing reintegration of children to their families and participation in Kitechild's Reintegration Training (see above). Additionally, the children have rights which may be at odds with cultural or socially acceptable practices. These are also addressed.
Operations – Transparency is a Kitechild core value. We offer assistance in financial practice and systems. We also introduce ways for organizing and streamlining administrative operations. Good recordkeeping practices, especially regarding sensitive information and the children's files, are important areas that need addressing. Many organizations also look for guidance on hiring skilled staff, especially social workers.
Organizational Management – Having a Board of Directors is an organizational best practice which allows for increased transparency, additional skills and resources to access, and stronger leadership and mandate.
Networking – Networks, partnerships, and linkages connect individuals and organizations to resources of skills, professional staffing candidates, news, funding, opportunities, and collaborations. Taking the time to develop these networks and learning where these professional networks are and which are more worthwhile can be challenging to navigate. Kitechild's manager assists with this.
Environmental Conservation – Planting trees improves the global environment with cleaner air and less erosion, but it also transforms the physical space where the children and staff work and play. It also replenishes fuel supplies as most organizations and individuals use wood for some of their fuel needs.