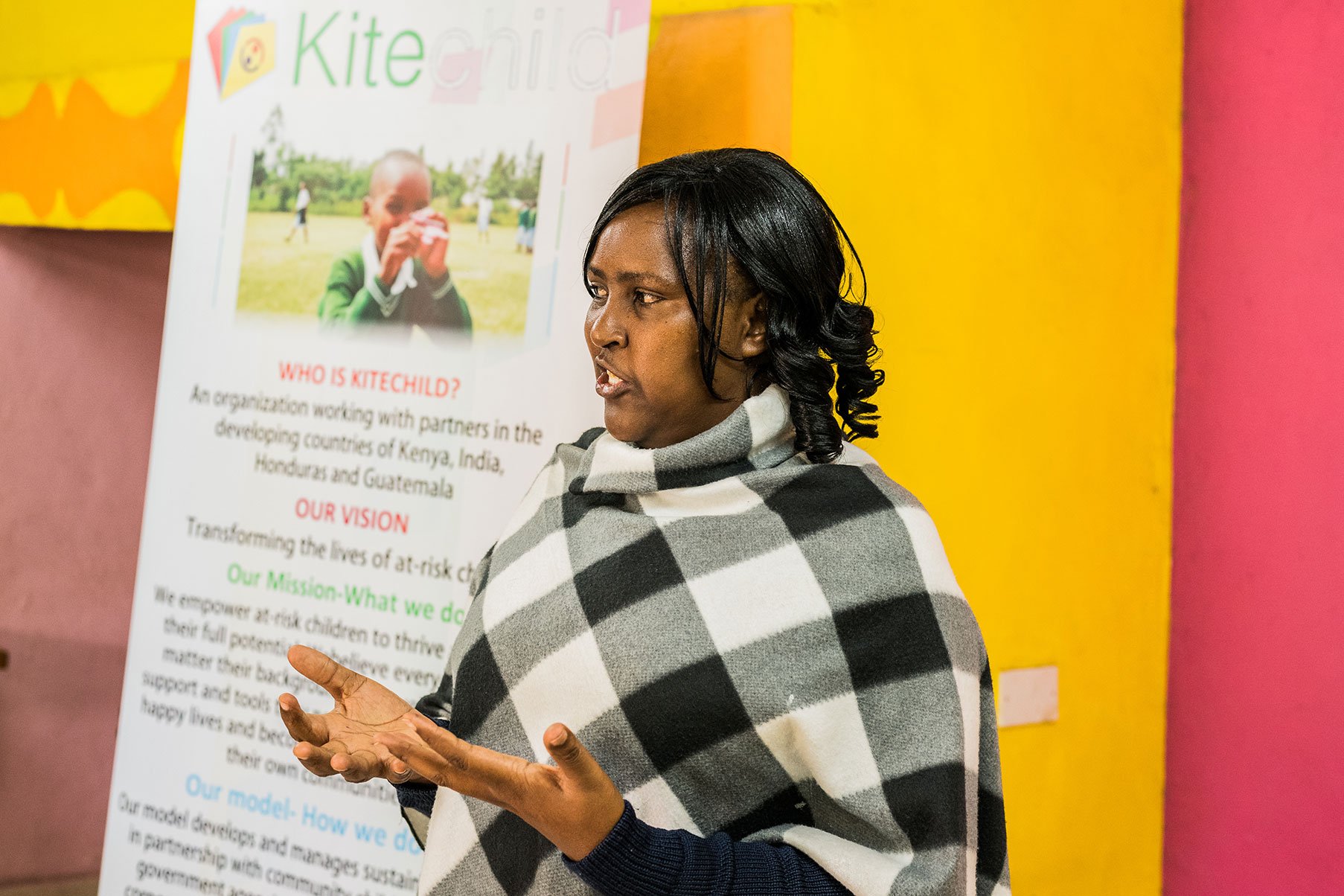 $2000 Raised of $2,000 Goal
Child Re-integration and De-Institutionalization Training Phase II
Thank you to all our donors, we have met our fundraising goal.
Project Summary:
In conjunction with the Kenyan Government Children's Department in Nakuru county, we are again hosting our bi-annul Kitechild Training on Exist Strategies for C.C.I.'s.
This training is a follow up to the our first training held in January of 2018. We will review the progress that has been made in regards to the strategies that were outlined in our initial meeting. Information that will be covered includes:
• CCI'S (charitable children institutions/ homes)regulations and understanding the government of Kenya children Act
• Alternative family care and exit methods
• Good practice in child care
Number of Children Impacted : 1,346 children total, with 45 Children's Centers and Orphanages participating.
Impact
Short term:
The main objective of this training is to continue educating CCI's about family re-integration and providing proper care while children must live in an orphanage.
The government of Kenya has standards and policies, drafted with the aid of UNICEF, for orphanages, of which re-integration is a key component in these policies. Hence as much as we support provision of quality care for high risk children in orphanages through sustainable projects, we also want to be at the forefront in advocating for children to be de-institutionalized and be placed back in a family setup when possible, for the best interest of the child.
Long term:
The major goal is for children to be re-integrated back to their community through a well developed exit strategy. This must begin with education and the drafting of work plans and strategies to achieve re-integration. In addition, this training and subsequent follow ups will develop outreach programs to support children who are back home, i.e. providing for their educational costs while at home, providing nutrition, etc. In the end, only those children who are truly in need of shelter and care will reside in these children's centers, while 'social' orphans, or those bred out of poverty, will be able to live with their families.
Partner Background:
45 Orphanages, Children's Center's, and rescue centers have signed up to participate in the training. The training will be co-hosted by Kitechild employee Martha Maina, who has over 20 years of experience in the field working with at-risk children, as well as the government children's district officer for Nakuru, Eunice Njerinjugg. All polices and strategies are pulled from research by UNICEF and Save the Children, in conjunction with successful training strategies already in place in other centers.
Partner Voices
Our partnership with Kitechild and their role in helping us start the Shamba (Kenyan for farm) and dairy farm has eliminated expenditure for vegetables and milk improving the children's nutrition and health greatly. The water borehole, the vegetables and the milk has also brought the community closer to us, as they come to get water and buy milk and vegtables. We are now coexisting well.
Wasilwa Lusweti, Watoto Wema Director
Kitechild doesn't give us handouts or tokens, they give us VALUE. They provided us with the seeds and funding to build two greenhouses and today we have greenhouses full of green tomatoes and are expanding the farm to grow onions and potatoes outside in the open air. This is never heard of before in Masai land, growing one's own food, but with their help we did it.
Charles Maina, former Mother Esther Director