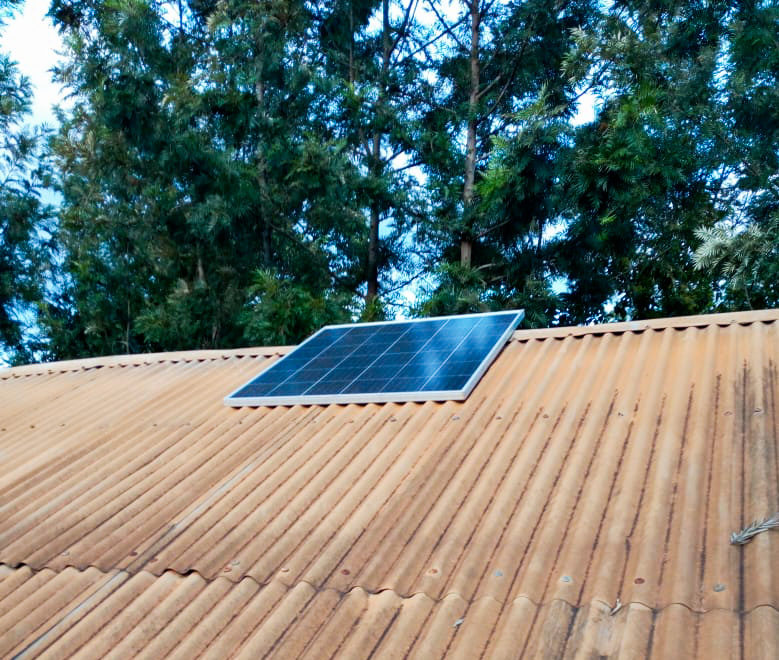 $1005 Raised of $1,200 Goal
Solar System Expansion at Tumaini Itugururu
Project Objective: Add and additional solar panel to expand their small solar system.
Project Summary:
The centre had no power at all and we installed solar panels and batteries in 2020. It allowed them to kick start their poultry project by powering their incubator. But overall it has greatly enhanced the quality of life of the children through studies at night, entertainment , life skills e.g playing of music instruments. They have since increased activities and need an additional panel expansion to cover all of their KW usage needs.
Number of Children Impacted: 135
Partner Background:
Founded in 2005, Tumaini Itugururu Children Centre is located in Tharakanthi County. It provides housing for about 35 children and food and financial support for approximately 100 children living in the nearby community. Almost 70 of the community children in the program are cared for by grandparents or have guardians which have HIV/AIDS. These adults are also supported through the community support group programming.
Kitechild and Tumaini –Itugururu began partnering in 2018. Since then we have implemented rainwater harvesting, solar lighting, small drip irrigation garden, and poultry farming projects.
Partner Voices
Our partnership with Kitechild and their role in helping us start the Shamba (Kenyan for farm) and dairy farm has eliminated expenditure for vegetables and milk improving the children's nutrition and health greatly. The water borehole, the vegetables and the milk has also brought the community closer to us, as they come to get water and buy milk and vegtables. We are now coexisting well.
Wasilwa Lusweti, Watoto Wema Director
Kitechild doesn't give us handouts or tokens, they give us VALUE. They provided us with the seeds and funding to build two greenhouses and today we have greenhouses full of green tomatoes and are expanding the farm to grow onions and potatoes outside in the open air. This is never heard of before in Masai land, growing one's own food, but with their help we did it.
Charles Maina, former Mother Esther Director