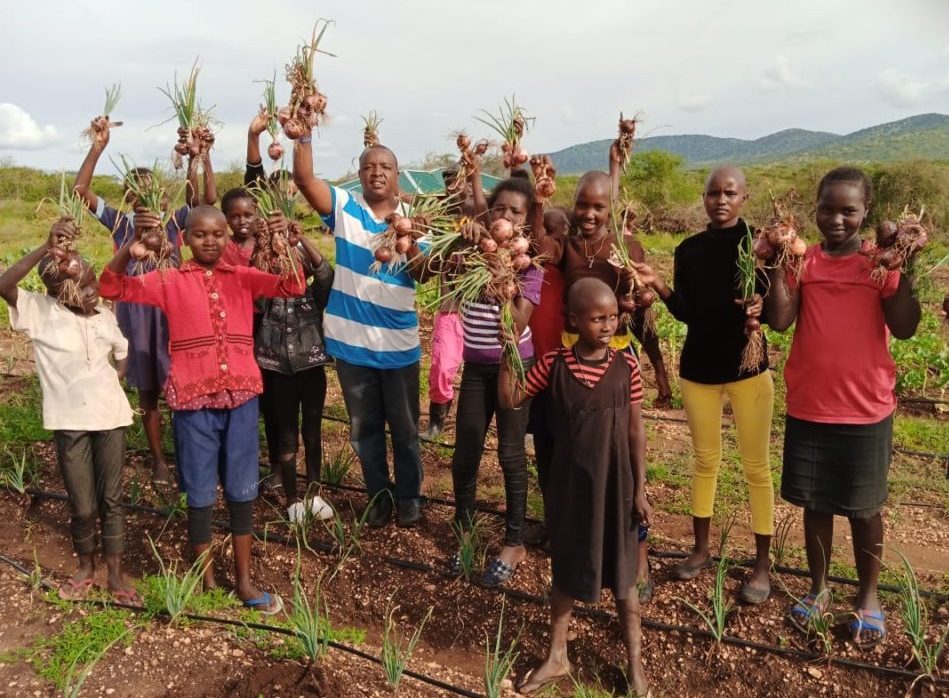 $525 Raised of $4,000 Goal
Fence for Mother Esther's Farm
Project Objective: To install a fence around the perimeter for their agriculture farm.

Project Summary: The fence will keep out baboons and other wild animals that at times destroy the crops in the farm. This will protect the farm yield. The fence will also increase the safety of the children who live at the center. Being located in Maasai land, the region also is home to wildlife such as hyenas, lions, and baboons.
Number of Children Impacted: 120
Partner Background:
Mother Esther Rescue Center & Boarding School was started in 2016 in Kajaido County for the Maasai community as a rescue center for girls who were escaping early childhood marriage and female genital mutilation and cutting. It serves as a girls' education center as well, providing schooling for a population rarely allowed to receive more than a few years of formal education.
Kitechild and Mother Esther began their partnership in 2018. We have worked to install 3 greenhouses, 1/1/2 acres of open land drip irrigation, and water harvesting tanks projects. Kitechild also assisted them with fixing their solar system which was not functioning.
Partner Voices
Our partnership with Kitechild and their role in helping us start the Shamba (Kenyan for farm) and dairy farm has eliminated expenditure for vegetables and milk improving the children's nutrition and health greatly. The water borehole, the vegetables and the milk has also brought the community closer to us, as they come to get water and buy milk and vegtables. We are now coexisting well.
Wasilwa Lusweti, Watoto Wema Director
Kitechild doesn't give us handouts or tokens, they give us VALUE. They provided us with the seeds and funding to build two greenhouses and today we have greenhouses full of green tomatoes and are expanding the farm to grow onions and potatoes outside in the open air. This is never heard of before in Masai land, growing one's own food, but with their help we did it.
Charles Maina, former Mother Esther Director