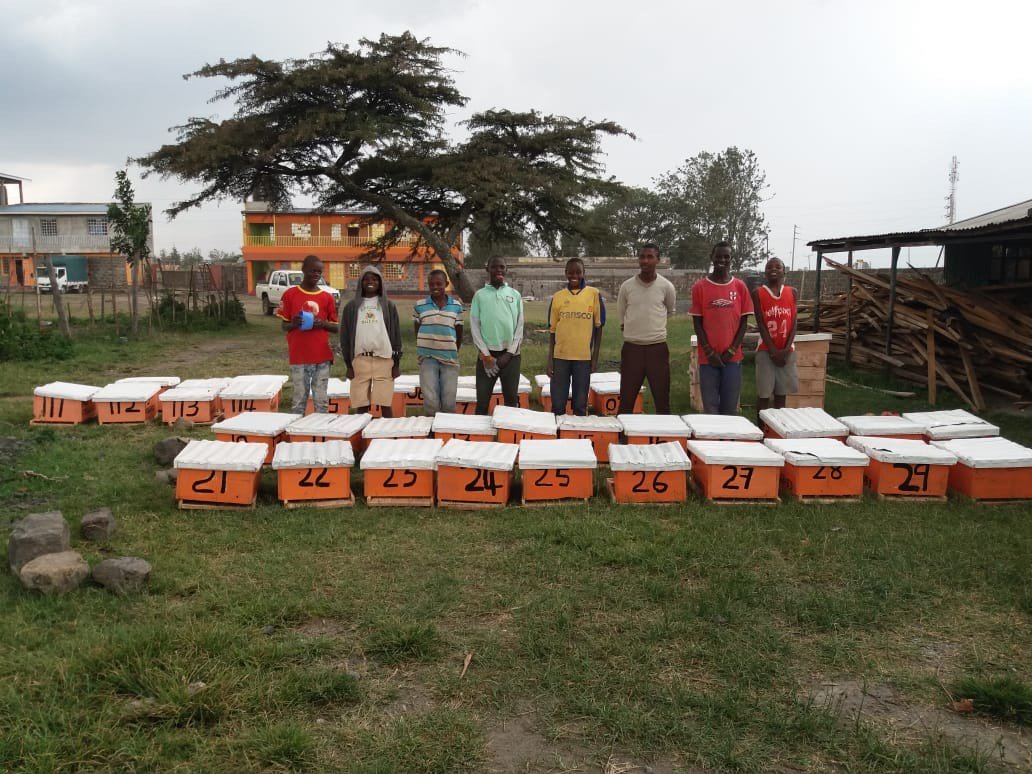 $17346 Raised of $17,346 Goal
Apiculture: For a Sweeter World at Welcome to The Family Rescue Center
Thank you to all our donors, we have met our fundraising goal.
"Welcome to the Family" (WTF) is a non-profit organization working to rehabilitate street children involved with drugs, alcohol abuse and sexually abused children/adolescents in the province of Nakuru, Kenya.
This Apiculture project is a community-based income-generating project that offers an opportunity for the adolescents at WTF to develop entrepreneurship skills, discipline, and values related to responsibility, teamwork, and respect of the environment. By utilizing a holistic educational approach, they will acquire the knowledge and skills to understand the importance and benefits of beekeeping, how to select a suitable location for mounting beehives, how to construct modern hives from local materials readily accessible, identify and control pests and diseases, manage bees and harvest honey sustainably. They will learn to work with food following the international standard of hygiene.
The honey will be sold in the surrounding community and the income generated will be reinvested into the program. Some of the street children/adolescents WTF serves are unable to follow the normal education system, this project will empower them to acquire a skill allowing them to develop their potential and self-sufficiency as they reintegrate back to living with their families!
Beneficiaries of the Project
Two beneficiary groups: 1. the children of WTF and 2. young families in communities living nearby.
In addition, having an important role in nature, the bees possess the ability to organize and relate to each other in a particularly fascinating way. Undoubtedly, this activity will help the youth at WTF to take on all of these values in them, as well as learning an art.
Partner Voices
Our partnership with Kitechild and their role in helping us start the Shamba (Kenyan for farm) and dairy farm has eliminated expenditure for vegetables and milk improving the children's nutrition and health greatly. The water borehole, the vegetables and the milk has also brought the community closer to us, as they come to get water and buy milk and vegtables. We are now coexisting well.
Wasilwa Lusweti, Watoto Wema Director
Kitechild doesn't give us handouts or tokens, they give us VALUE. They provided us with the seeds and funding to build two greenhouses and today we have greenhouses full of green tomatoes and are expanding the farm to grow onions and potatoes outside in the open air. This is never heard of before in Masai land, growing one's own food, but with their help we did it.
Charles Maina, former Mother Esther Director