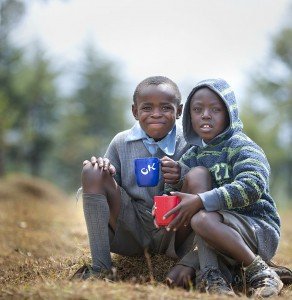 $5000 Raised of $5,000 Goal
Greenhouse: Kenya
Thank you to all our donors, we have met our fundraising goal.
The home has been partnered with Kitechild for over two years, maintaining both a chicken coop and a clean water project, both which have made significant improvements in the quality of nutrition and health for the children in the home.
As we continue to partner with Watoto for sustainable, complete transformation in their quality of care, we are excited for our next project: A greenhouse! In partnership with Amiran Kenya, who supplies over 95% of all greenhouses to Kenyan farmers, the project is a large greenhouse which will be used to cultivate various vegetables through each season. The outputs of the project will be divided 40% of vegetables towards the children's diet, and 60% of vegetables for wholesale with partnered markets.
Not only does the project elevate the quality of nutrition the children will receive, the profits from the sale of vegetables will be used to pay for secondary school fees for the older children, which is very costly and which the home had difficulty in affording.
The total cost of project, which includes the greenhouse, seeds, fertilizer, insurance, as well as hands on training for the assigned caretaker from Amiran, is $5,000.00. The projected ROI for the project, calculating new materials each season (6 months) is 3 1/2 years.
Partner Voices
Our partnership with Kitechild and their role in helping us start the Shamba (Kenyan for farm) and dairy farm has eliminated expenditure for vegetables and milk improving the children's nutrition and health greatly. The water borehole, the vegetables and the milk has also brought the community closer to us, as they come to get water and buy milk and vegtables. We are now coexisting well.
Wasilwa Lusweti, Watoto Wema Director
Kitechild doesn't give us handouts or tokens, they give us VALUE. They provided us with the seeds and funding to build two greenhouses and today we have greenhouses full of green tomatoes and are expanding the farm to grow onions and potatoes outside in the open air. This is never heard of before in Masai land, growing one's own food, but with their help we did it.
Charles Maina, former Mother Esther Director