Solar Lighting at Tumaini Itugururu Children Center
Kenya, Kiambu County
Active Projects, Nutrition, Renewable Energy
$1251.15 raised
of $1862.3 goal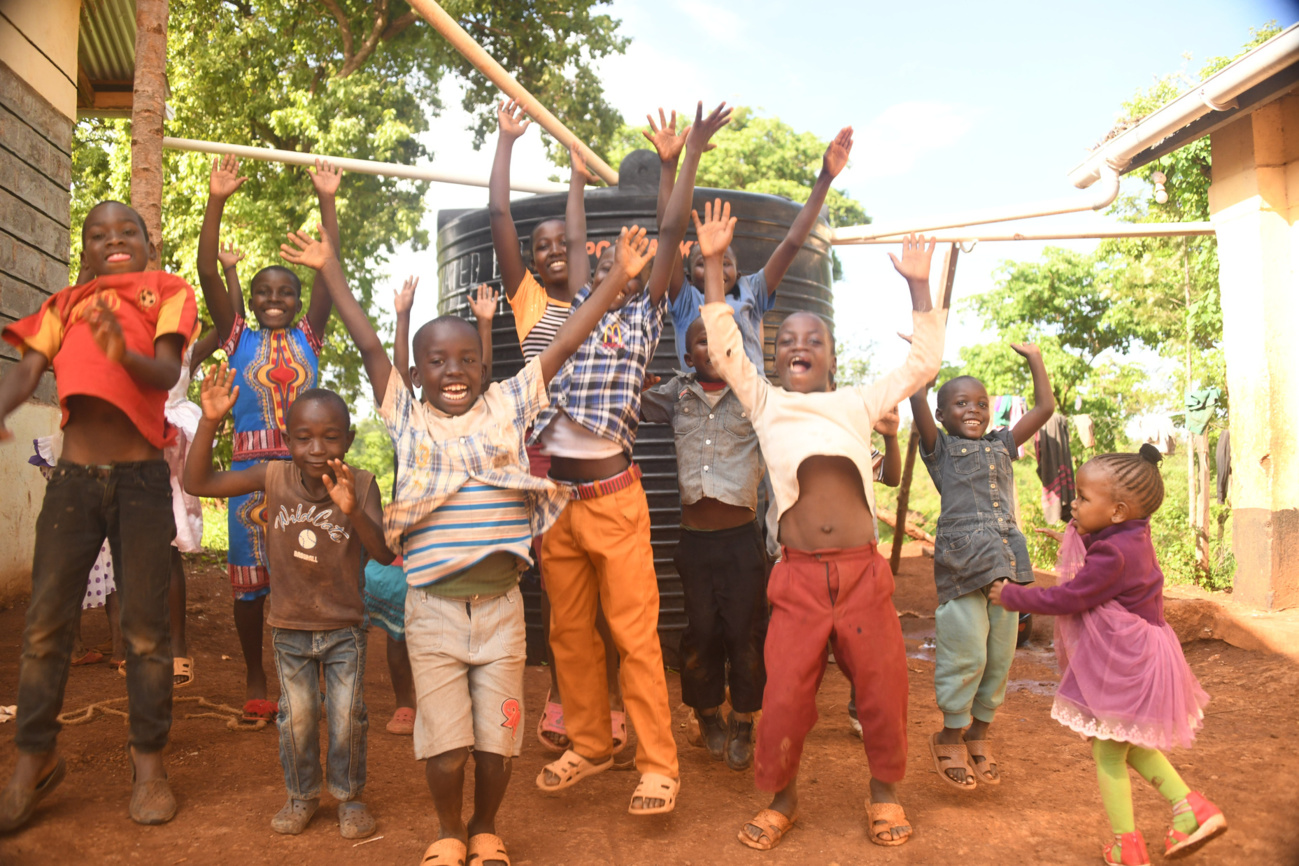 Targeting: Food Security, Nutrition,  Community
Project Objectives:
Solar energy for lighting
Project Summary:
This will provide lighting for the center because it currently has no electricity source, the electricity will help the children as they do their evening studies by providing lighting. This will improve their academic performance. They will also be able to perform the necessary activities of the night.
In addition, the lighting will help the poultry project by providing heat  and lighting for the poultry, this will help in the expansion and increase productivity.
Number of Children Impacted:
40 children within the center.
Partner Background:
Itugururu Children's Center is a children rescue centre registered as a  community based organization. It takes care of vulnerable children ,there are 40 children in need of rescue at the institution. They also assist 90 needy children living in extreme poverty. They also  bring the parents together for social and economic support of each other in what they call self help groups and they have a revolving fund of the little income they have. They hope to grow this fund and start agricultural projects in every home.
The self help group has 70 members who are parents ,guardians or care givers of the 90 children living in the community.
| MATERIALS | COST | QTY | TOTAL |
| --- | --- | --- | --- |
| Solar Energy Lighting | 1862.3 | 1 | 1862.3 |
Check out these related active projects:
Small Farm Drip Irrigation at Tumaini Itugururu Children Center

Targeting: Food Security, Nutrition,  Community Project Objectives: Small farm drip irrigation from AMIRAN (2 kits) Project Summary: The farm will help the Center to grow their own vegetables for consumption by the children and in so doing save them from the recurring food costs and improve the nutrition and diet of the children thus ensuring [...]

Kenya, Tharaka-Nithi County

Solar Panel System at Pendekezo Letu Center

Targeting: Quality Nutrition, Education Project Objectives: Expansion of the solar panel system for the farm fence Project Summary: Solar expansion for fencing the farm will serve to prevent animals from destroying crops. This will minimize the cost incurred through loss of crops as well as the cost of hiring any security personnel to physically monitor [...]

Kenya, Kiambu County, Ngoriba

Water Harvesting at Pendekezo Letu Center

Targeting: Quality Nutrition, Education Project Objectives: 5 Water harvesting Tanks 10,000 L and gutters Project Summary: Water harvest for children and the dairy cows to get clean water since the current water source is polluted. This will save the Center the costs of purchasing clean water. The saved amount could be channeled to other important [...]

Kenya, Kiambu County, Ngoriba