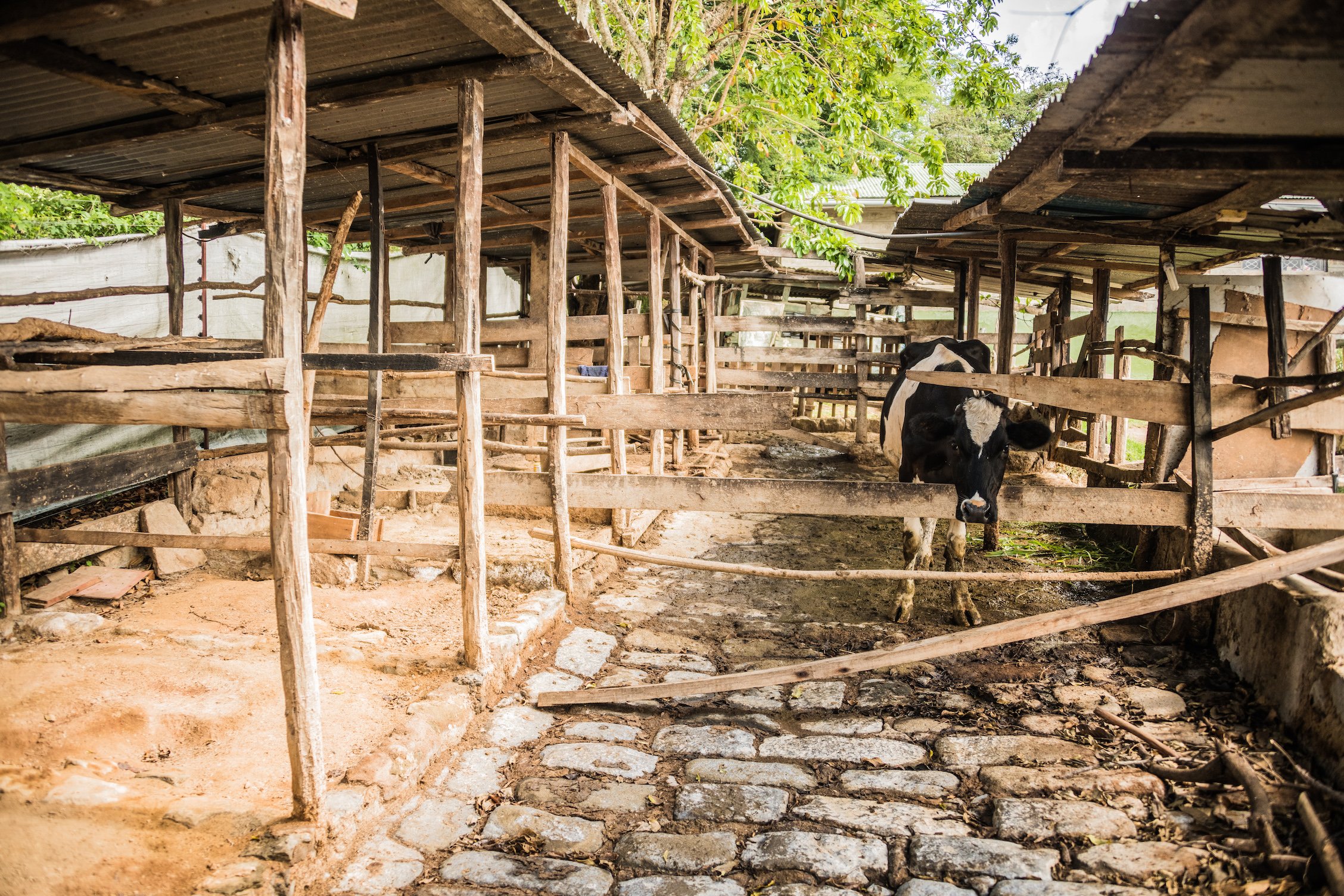 $16110 Raised of $16,110 Goal
Dairy Cow Farm at the Pendekezo Letu Center
Thank you to all our donors, we have met our fundraising goal.
Project Summary:
The project entails upgrading an already existing dairy farm at the rehabilitation centre in Ngoliba with a cow shed, 3 pedigree cows, a farm hand and casual labor, and support in tilling a 10 acre PKL owned farm for development.
Number of Children Impacted : 125
Impact
First, the project will aid in expense elimination by eliminating an annual cost of $2,860.00 per year in buying 16 litres daily @Kshs 60 per litre of milk consumed by 125 children at the rehabilitation centre. Second, the project will generate income through the projected production of 4 gallons of milk per cow per day for 305 days a year, a total of 1,270 gallons per cow per year, to be sold at $2.34 per gallon. Each cow will generate an income of $2,860.00 per year, hence a total gross income of $5,724 (discounting one cow that will be providing milk for the children, hence no income to be generated from it).
Current Challenges and Needs which the project will address:
The Dairy Cow project will provide milk and milk products for 125 children and 20 workers in the rehabilitation centre, and thus will curb the cost of buying milk daily. PKL currently purchases 16 litres of milk daily for 10 months (305 days) @ Kshs 60 per litre.
Manure from the cows will provide an alternative source of fertilizer.The farm produce especially green vegetables will be used at the rehabilitation centre to feed the children, hence this project will aid in providing a sustainable source of fresh green vegetables. Excess farm produce will be sold and the capital generated will be used to cover other project costs.
The project will provide employment opportunities for community members including one farm hand and 3 casual laborers.
The project will also promote organic farming, and the manure from the cows shall be used to improve productivity of other farm crops for consumption and sale.
Partner Background:
Pendekezo Letu (PKL), meaning "our right to have a choice" in Kiswahili, is a registered Kenyan, non-religious, non-profit organization. It was established in 1997 to assists young girls living and working on the streets, their families and other vulnerable children living in marginalized urban and rural communities in Kenya.
PKL's efforts are concentrated in five major slums in Nairobi County (Mathare, Kibera, Majengo, Dandora & Korogocho), as well as a number of smaller informal settlements within rural satellite towns in neighboring Kiambu county. These efforts include; short-term, residential rehabilitation of girls living and working on the streets , education support, family empowerment, vocational skills training, access to justice for children in conflict with the law, capacity building of community child protection,lobbying and advocacy.
Every year, PKL recruits 100 "street" girls (homeless) to undergo a 10 month rehabilitation at PKL's halfway home located in Ngoliba, on the outskirts of Nairobi. The 10 month (March to December) rehabilitation process includes intensive guidance & counseling, provision of basic needs and safe shelter, basic life coping skills and remedial education.
After 10 months, the 100 girls are reintegrated with their families and are enrolled in formal primary schools alongside their school-age siblings (about 200) by provision of school uniforms, stationary, enrollment fees and feeding program fees. Every rear, PKL enrolls between 250 – 300 children in primary schools.
Additionally, PKL has a full time lawyer and a paralegal to represent Children in Conflict with the Law (CCLs) in the juvenile justice system (JJS) . Those who are released from the JJS are reunited with their families, receive guidance and counseling and are enrolled in schools or vocational skills training.
Partner Voices
Our partnership with Kitechild and their role in helping us start the Shamba (Kenyan for farm) and dairy farm has eliminated expenditure for vegetables and milk improving the children's nutrition and health greatly. The water borehole, the vegetables and the milk has also brought the community closer to us, as they come to get water and buy milk and vegtables. We are now coexisting well.
Wasilwa Lusweti, Watoto Wema Director
Kitechild doesn't give us handouts or tokens, they give us VALUE. They provided us with the seeds and funding to build two greenhouses and today we have greenhouses full of green tomatoes and are expanding the farm to grow onions and potatoes outside in the open air. This is never heard of before in Masai land, growing one's own food, but with their help we did it.
Charles Maina, former Mother Esther Director