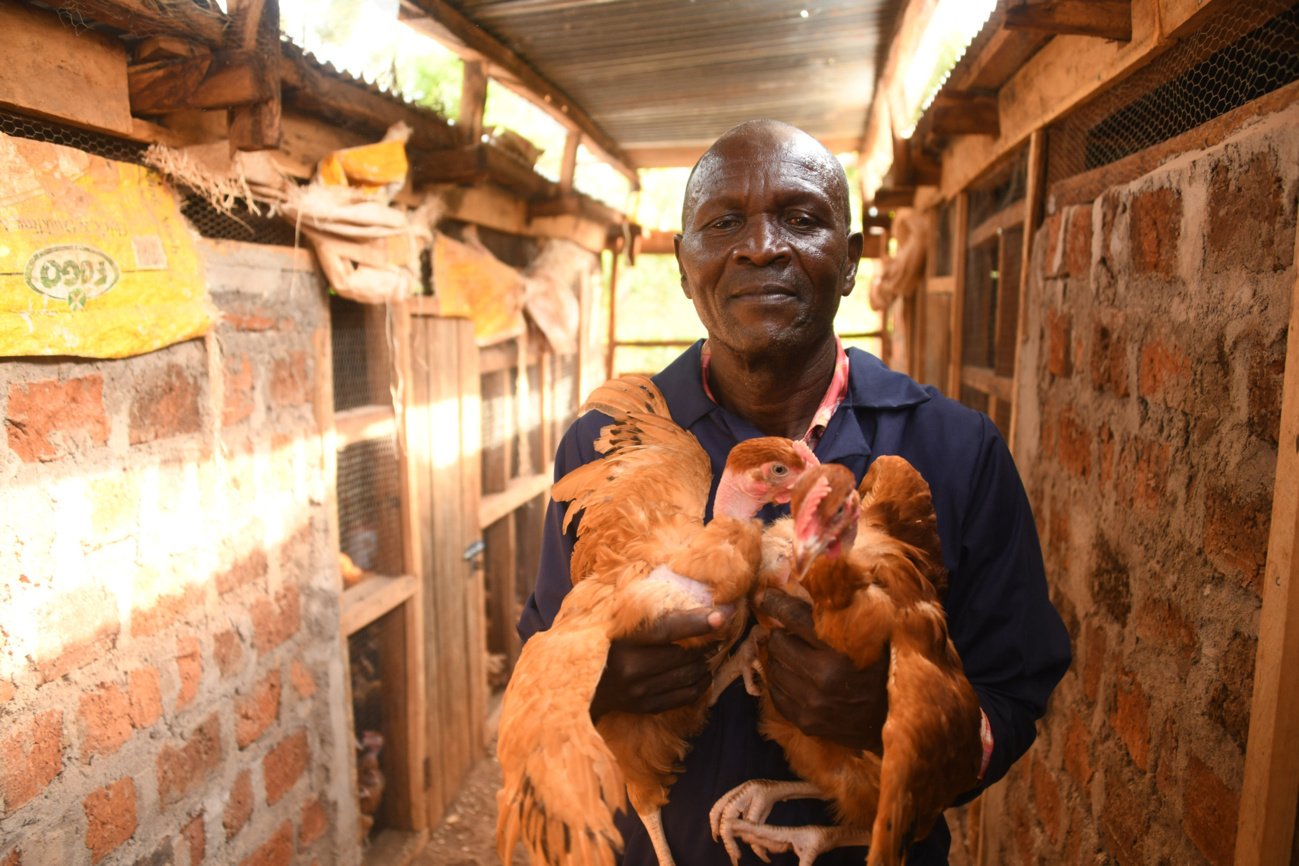 $10377.83 Raised of $10,378 Goal
Large Scale Poultry Project at Itugururu Tumaini Center
Thank you to all our donors, we have met our fundraising goal.
Project Summary:
This poultry project at Tumaini Children's Center is structured as an income-generating community-based project, that will directly benefit 143 children and 5 staff members by continuously providing fresh eggs and meat into their diets. 45 of those children are true orphans living in the center and 98 children live with their families in the surrounding community. The income generated through the sale of the eggs will be reinvested in the education services they provide the orphans and the community children.
The center for some time has served as a place for community-strengthening.   70 household/family units,  meet at the center every month for social-emotional support and to learn about self-sufficiency through a small table banking fund. We project that in 2020 this project will have multiplied to assist these 70 households, as a few of the new chicks will be set aside to be rotated into the community members participating in the fund. We hope that this will improve the standards of living of those 70 households, preventing children from being placed in institutional care.  
Partner Voices
Our partnership with Kitechild and their role in helping us start the Shamba (Kenyan for farm) and dairy farm has eliminated expenditure for vegetables and milk improving the children's nutrition and health greatly. The water borehole, the vegetables and the milk has also brought the community closer to us, as they come to get water and buy milk and vegtables. We are now coexisting well.
Wasilwa Lusweti, Watoto Wema Director
Kitechild doesn't give us handouts or tokens, they give us VALUE. They provided us with the seeds and funding to build two greenhouses and today we have greenhouses full of green tomatoes and are expanding the farm to grow onions and potatoes outside in the open air. This is never heard of before in Masai land, growing one's own food, but with their help we did it.
Charles Maina, former Mother Esther Director