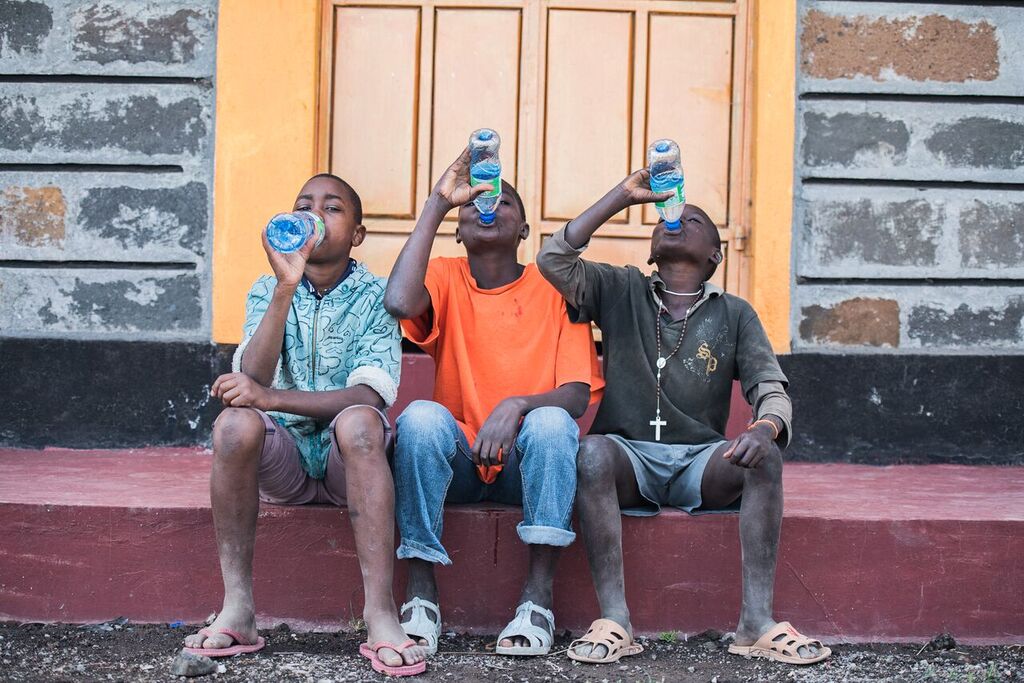 $10100 Raised of $14,000 Goal
Solar Water Pump for Welcome to the Family Centre
Thank you to all our donors, we have met our fundraising goal.
Project Objective: This is to reduce the cost of production of the water bottling project implemented in YEAR and to increase the profit that is generated.
Project Summary: In 2016, Kitechild installed a reverse osmosis water filter and bottling plant to provide clean water for the center's consumption and as a revenue generating business. This has been hugely successful. The old submersible water pump for their borehole is not working very well and they need an upgrade. This new solar pump will be green as well as provide cheaper water, as it uses no paid electricity, as well as more reliable clean water availability.
Number of Children Impacted: 95 children
Partner Background:
Welcome To The Family, located in Nakuru County, runs three different programs. The first is a drop-in center for street boys in the city of Nakuru. They provide food, wash facilities, and psycho-social support. About 30 boys regularly visit the center, which is open 6 days a week. The program identifies when boys are ready for assistance to rejoin their families.
When boys are ready, they are offered to join Welcome To The Family's second program, a ranch-style rehabilitation residential center where boys are assisted with skills, support, and family tracing to reunite them with their families. The center also accepts referrals by the Kenyan children's department and can hold up to 40 boys at a time.
The third program focuses on girls. The organization runs a rescue center for girls who have been sexually abused and need protection during the legal process. Up to 25 girls can live at the center at one time.
Both the girls' rescue and boys' rehabilitation centers provide life skills training, including a Kitechild project of poultry keeping, and have good exit plans for reintegration.
Partner Voices
Our partnership with Kitechild and their role in helping us start the Shamba (Kenyan for farm) and dairy farm has eliminated expenditure for vegetables and milk improving the children's nutrition and health greatly. The water borehole, the vegetables and the milk has also brought the community closer to us, as they come to get water and buy milk and vegtables. We are now coexisting well.
Wasilwa Lusweti, Watoto Wema Director
Kitechild doesn't give us handouts or tokens, they give us VALUE. They provided us with the seeds and funding to build two greenhouses and today we have greenhouses full of green tomatoes and are expanding the farm to grow onions and potatoes outside in the open air. This is never heard of before in Masai land, growing one's own food, but with their help we did it.
Charles Maina, former Mother Esther Director