Greenhouse at Mother Esther
Kajiado County, Kenya
Funded Projects, Health, Nutrition, Quality of Care
$10719.81 raised
of $10719.81 goal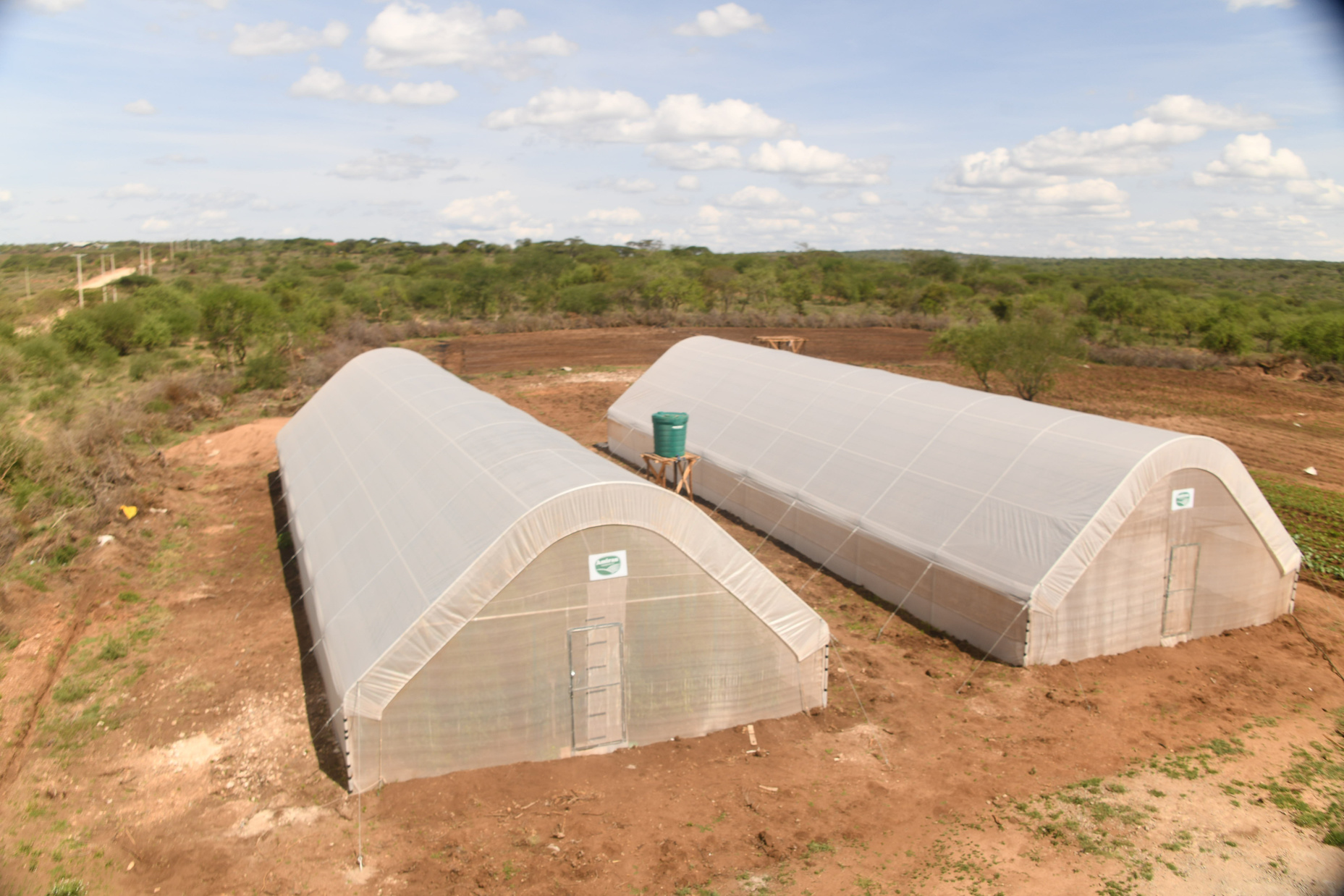 Targeting: Food Security, Quality Nutrition, Eradication of Early Childhood Marriage and FGM
Project Summary: 
The project is a community-based project that consists of the purchase of 2 industrial greenhouses, fertilizer, seeds and salary for a farmhand to attend the greenhouses.
Number of Children Impacted: 120 Girls
Impact
Short term:
The main objective of this project is to provide a renewable source of fresh produce into the girls' diets, eliminating food costs for the Centre.  The fresh produce will improve the nutrition/diet for the children and any surplus to be sold in the surrounding community in general. The project will also allow community members to participate in training to facilitate the embrace of crop farming as a way to promote food security.
Long term:
Further education is needed within the community in order to eradicate the harmful practices of early child marriage and FGM. Buy supporting the growth of the shelter, the community is sending a strong message to those entrenched in harmful practices: they must be stopped and there will no longer be a place for them in the community.
Partner Background: 
Mother Esther girls boarding and rescue center is located in Kajiado County which is one of the homes to the Maasai community in Kenya. Kajiado county is located in the Rift Valley in the southern part of Kenya. The center was started in late December 2015, not as a planned project but out of an emergency need within the community. A youth seminar was held to discuss the importance of education for children, particularly girls, as well as discuss the harmful effects of FGM and early marriage. The seminar started an important conversation within the community. During the month of December, which is the time girls are supposed to be circumcised and married off, several girls, accompanied by their mothers, sought refuge in the local church to hide from the planned marriages and FGM. By Early January 2016, the sanctuary was housing 26 young girls together with their mothers. Mothers also sought refuge as in the community, when the girls refuse "the cut" mothers are blamed and are often beaten and banished from their marital homes, and sent back to their parents to become outcasts.
Project Breakdown
| MATERIALS | COST | QTY | TOTAL |
| --- | --- | --- | --- |
| Amrian Green House Structure & Drip lines | 3290.44 | 2 | 6,580 |
| Labor Cost for Installation | 174.31 | | 174.31 |
| Farmhand Salary 1yr | 116.2 | 12 | 1394.45 |
| Water Tank Stands | 406.65 | 2 | 813.35 |
Check out these related active projects:
Small Farm Drip Irrigation at Tumaini Itugururu Children Center

Targeting: Food Security, Nutrition,  Community Project Objectives: Small farm drip irrigation from AMIRAN (2 kits) Project Summary: The farm will help the Center to grow their own vegetables for consumption by the children and in so doing save them from the recurring food costs and improve the nutrition and diet of the children thus ensuring [...]

Kenya, Tharaka-Nithi County

Solar Panel System at Pendekezo Letu Center

Targeting: Quality Nutrition, Education Project Objectives: Expansion of the solar panel system for the farm fence Project Summary: Solar expansion for fencing the farm will serve to prevent animals from destroying crops. This will minimize the cost incurred through loss of crops as well as the cost of hiring any security personnel to physically monitor [...]

Kenya, Kiambu County, Ngoriba

Water Harvesting at Pendekezo Letu Center

Targeting: Quality Nutrition, Education Project Objectives: 5 Water harvesting Tanks 10,000 L and gutters Project Summary: Water harvest for children and the dairy cows to get clean water since the current water source is polluted. This will save the Center the costs of purchasing clean water. The saved amount could be channeled to other important [...]

Kenya, Kiambu County, Ngoriba